Outils 2.0
7 outils de visualisation de données
This morning I received an email asking me for some tools for creating data visualizations. Here are seven tools that students can use to build data visualizations. Better World Flux is a free data visualization development tool that was created for the World Bank's Apps for Development Challenge.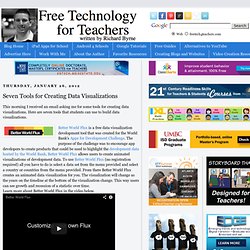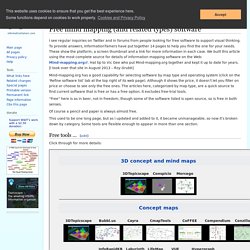 There are regular inquiries on Twitter and in forums about free mind mapping software, so to provide answers, InformationTamers have put together this list. We built this article, with permission, using the most complete source for details of information mapping software on the Web: Mind-mapping.org. Hat tip to Vic Gee who put Mind-mapping.org together and kept it up to date for years.
A whole bunch of awesome for your school or business. Meet SlateMind: a fun and easy mind- mapping app included in every account. Page-by-page 'surfing' is so 1990s. Go off rails and find out why it's better. The real time web is baked into EVERY app making collaboration a snap.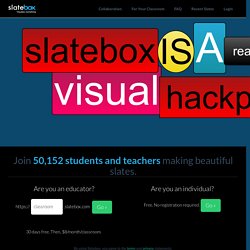 Prezi dans Wordpress