Datavisualisation
En une seule minute, une quantité monstrueuse de données est échangée sur le web. Chaque minute de chaque heure de chaque journée. L'agence... Lorsque l'on parle de Google, Samsung ou encore Apple, on ne peut qu'avoir les yeux qui brillent quand aux montants qu'ils annoncent....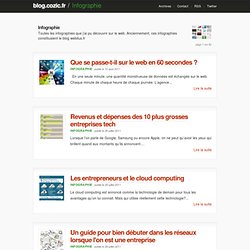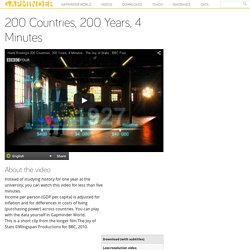 Is there a relation between religion, sex and the number of babies per woman? What was the greatest invention of the industrial revolution? Hans Rosling makes the case for the washing machine. Instead of studying history one year at the university, you can watch this video for less than five minutes. Hans Rosling explains why ending poverty is crucial to stop population growth.
9 nouveaux métiers du web autour du social
Le profil d'un Community Manager en France
Obama's 2012 Budget Proposal: How It's Spent
In its broad aspects, database journalism consists of processing large databases to extract clear information. Obscure statistics and dull, scattered data are reordered in eye-catching fashion. In this respect, database journalism fulfills the main objectives of tradition journalism: to collect raw, valuable information and tailor it to match the public's needs. However, the perception of the journalist's role is drastically different, which will be explained later on. First of all, database journalism speaks to the reader's visual, rather than verbal intelligence.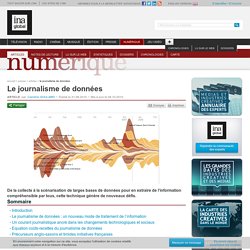 peterorntoft.com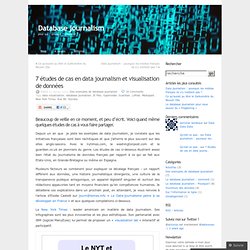 Beaucoup de veille en ce moment, et peu d'écrit. Voici quand même quelques études de cas à vous faire partager. Depuis un an que je piste les exemples de data journalism, je constate que les initiatives françaises sont bien rachitiques et que j'atterris le plus souvent sur des sites anglo-saxons. Avec le nytimes.com, le washingtonpost.com et le guardian.co.uk en pionniers du genre. Les études de cas ci-dessous illustrent assez bien l'état du journalisme de données français par rapport à ce qui se fait aux Etats-Unis, en Grande-Bretagne ou même en Espagne.