Datavisualisation
En une seule minute, une quantité monstrueuse de données est échangée sur le web. Chaque minute de chaque heure de chaque journée. L'agence... Lorsque l'on parle de Google, Samsung ou encore Apple, on ne peut qu'avoir les yeux qui brillent quand aux montants qu'ils annoncent....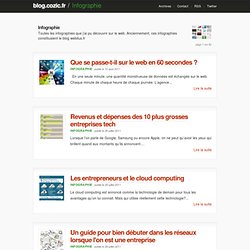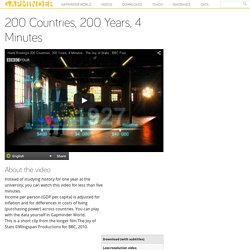 The world might not be as bad as you might believe! Don't Panic – is a one-hour long documentary produced by Wingspan Productions and broadcasted on BBC on the 7th of November 2013. The visualizations are based on original graphics and stories by Gapminder and the underlaying data-sources are listed here. Hans's — "All time favorite graph", is Read more … Hans Rosling is debunking the River of Myths about the developing world.
9 nouveaux métiers du web autour du social
Le profil d'un Community Manager en France
Obama's 2012 Budget Proposal: How It's Spent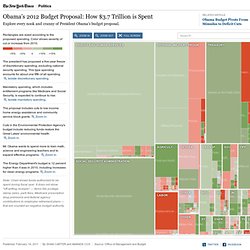 Other National Aeronautics and Space Administration Allowances
Le journalisme de données consiste à exploiter des bases de données, pour en extraire de l'information intelligible et pertinente, présentée de façon attractive. Il vise à donner du sens à d'obscures séries statistiques, à faire émerger des histoires dans de longues séries de données éparses. En cela, il s'inscrit pleinement dans la tradition journalistique consistant à aller chercher de l'information brute pour la présenter de manière adéquate au public. Seulement, il envisage différemment le rôle médiateur du journaliste. Le journalisme de données s'adresse d'abord à l'intelligence visuelle du public, et non à son intelligence verbale.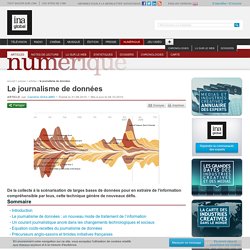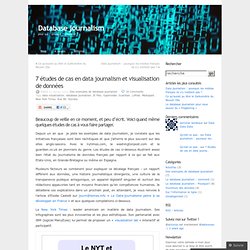 Beaucoup de veille en ce moment, et peu d'écrit. Voici quand même quelques études de cas à vous faire partager. Depuis un an que je piste les exemples de data journalism, je constate que les initiatives françaises sont bien rachitiques et que j'atterris le plus souvent sur des sites anglo-saxons. Avec le nytimes.com, le washingtonpost.com et le guardian.co.uk en pionniers du genre. Les études de cas ci-dessous illustrent assez bien l'état du journalisme de données français par rapport à ce qui se fait aux Etats-Unis, en Grande-Bretagne ou même en Espagne.