Genetics
Genetics Course|Biology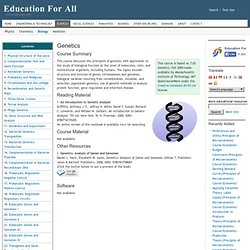 Course Summary
Biotechnology & Genetics Biotechnology Institute Through professional development and workshops the institute provides a base of understanding and awareness about biotechnology among teachers and students.
Biotechnology and Genetics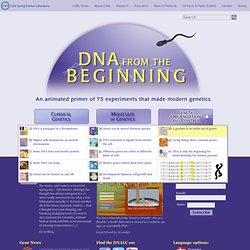 DNA from the Beginning is organized around key concepts. The science behind each concept is explained by: animation, image gallery, video interviews, problem, biographies, and links.
Human Genome Project