EVE ONLINE
Description Quafe Ultra is the new energy drink from the Quafe Company, the largest manufacturer of soft drinks in the universe. A delightful promuform-and-guarana mix with just a hint of mango and a dash of passion fruit, this party-in-a-can will give you all the energy you can handle and then some!
Quafe Ultra Special Edition - EVE Markets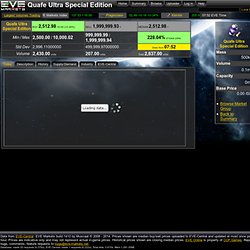 Eve Radio :: Where We Play Music For The Masses
Mission Reports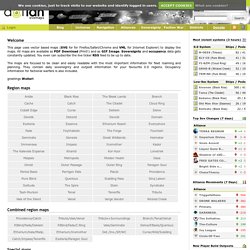 This page uses vector based maps (SVG for for Firefox/Safari/Chrome and VML for Internet Explorer) to display the maps. All maps are available as PDF Download (Print!) and as GIF Image.
s EVE Online section
EVE Online Market Data - EVE Markets
EVE Online market trends at your fingertips EVE Markets is a free tool enabling you to check global price trends in Eve. Create your own 'watch lists' and subscribe via RSS to keep tabs on the market from wherever you are. See the most - and least - popular items and keep a check on inflation.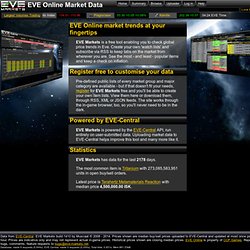 Try EVE for free Try EVE for free You can also buy EVE now One Universe to explore and conquer EVE Live: Catastrophic Uprising lost control of 7L9-ZC system on 04/04 Nocxium traded at median 726.09 ISK in Jita on 05/04 Darkness. Citizens lost control of S-XZHU system on 05/04 Mexallon traded at median 47.31 ISK in Amarr on 04/04 Darkness.