Joomla
Free Joomla Templates, Joomla Tutorials and Downloads
j960
Use this online tool to easily create a favicon (favorites icon) for your site.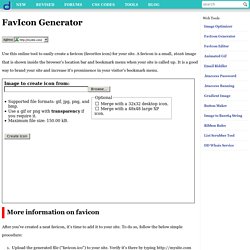 Joomla Tutorials
Zaara is built on Helix Framework and arrives with a predefined suffix class or module class suffix and six preset styles in color. It has built-in 68+ collapsible module positions where you can store all your modules.
Template joomla gratuit , template joomla 1.5 , template joomla 1.6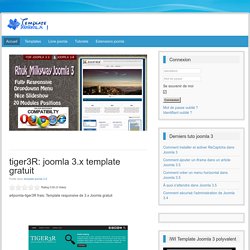 Google Traduction
If you want to tranform your site into a video sharing repository like YouTube it is very simple using Joomla or Wordpress . If you selected Joomla to design your YouTube site, below is a component that I recommend is helpful to manage your videos. I also recommend a YouTube video template to match your needs.
How to make a site like YouTube.com | Wordpress + Joomla Tips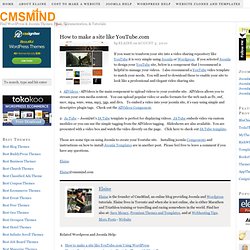 Google Traduction
Une liste des meilleures extensions pour créer un site web avec Joomla
Joomla et Chronoforms
tutoriels.papounet.fr
Creer un flux RSS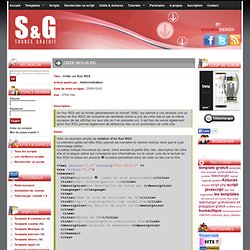 Titre : Créer un flux RSS
Social Media Bubble Icons
Accueil - Joomla! Extensions Directory