Henrybmcf
henry ballinger
Convertisseur YouTube vers mp3. L.php?u=http%3A%2F%2Fsoundcloud. Welcome to Facebook - Log In, Sign Up or Learn More. The 45 Most Powerful Images Of 2011. Lofted Space-Saving Furniture for Bedroom Interiors | Designs &Ideas on... - StumbleUpon. Tumidei is more than just a furniture company – they construct modern and relatively inexpensive (no, not cheap) pieces of furniture that they also create compositions from – interior design photos that you can use to shape your own space.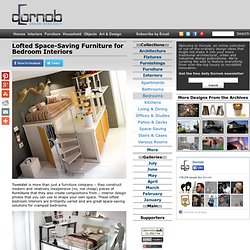 These lofted bedroom interiors are brilliantly varied and are great space-saving solutions for cramped bedrooms. A lot of these lofted interiors are clearly designed for children and teens in terms of sizes, colors and material quality. They incorporate elements needed for a student office, plenty of clothing, game and toy storage and stairs that older people might not be as eager to climb. For a small space (and a small person) one could really see the appeal of fitting everything in.
Alyson Michalka - Shine your light on me (My Shadow) [Full Song HQ - Download Link] - CSI New York. Radiohead - Videotape. 22 Incredible Photos of Faraway Places - My Modern Metropolis - StumbleUpon. Thailand Chances are you already know Steve McCurry as the man who took one of the most iconic photos of our time.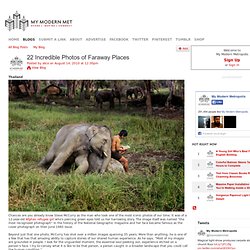 It was of a 12-year-old Afghan refugee girl who's piercing green eyes told us her harrowing story. The image itself was named "the most recognized photograph" in the history of the National Geographic magazine and her face became famous as the cover photograph on their June 1985 issue. Beyond just that one photo, McCurry has shot over a million images spanning 35 years. More than anything, he is one of a few that has that amazing ability to capture stories of our shared human experience.
Pearltrees videos
Getting started.
---