Dessert
How to Make Creme Brulee. Nutella Caramel Hazelnut Brownies. I thought we were a little overdue for another NUTELLA recipe!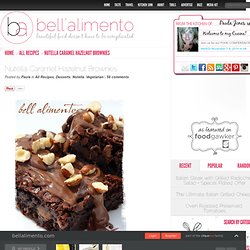 What about you? I have been wanting to try a Nutella brownie recipe for a bit now, but it couldn't be just any brownie, it had to be an oooey gooey over the top slap your momma kinda brownie. Heavenly Chocolate Mousse Recipe. Frozen Berries With Hot Chocolate & Kayotic Kitchen. I couldn't suppress a smile when a friend of mine raved about this 'special' dessert she had eaten during one of her recent trips to London.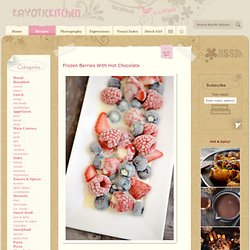 "Frozen fruit with warmed up cream? ", I smirked. "You're kidding, right? Oh, but that's bound to be a real culinary triumph", I said, trying my best not to sound too sarcastic but failing miserably. How to make homemade ice cream in a baggie. - StumbleUpon. Red Velvet Cheesecake Brownies | Sweet Pea's Kitchen - StumbleUpon. Red Velvet Cheesecake Brownies These Red Velvet Cheesecake Brownies are rich, decadent and so perfect for Valentine's Day!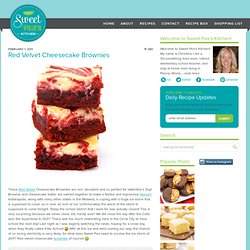 Brownie and cheesecake batter are swirled together to make a festive and impressive dessert. Indianapolis, along with many other states in the Midwest, is coping with a huge ice storm that is supposed to cover us in over an inch of ice. Unfortunately the worst of the storm is supposed to come tonight.
---