Business
StartWire
Surveillez l'activité de votre site au moment même où elle a lieu : identifiez immédiatement les éléments performants et ceux qui ne le sont pas.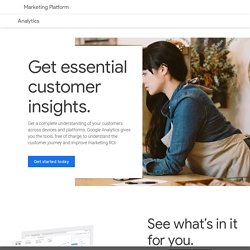 Suburban Dollar — Where finance and reality meet
News + Advice
BankSimple | Online Banking Alternative. Replace your bank with the best way to save and spend.
Compare Credit Cards | Get the Best Credit Card Offer
How to Be Rich - Get Simple Tips On Personal Finance
Work | EveryJoe
Weblog Web Worker Daily knows the pain of on-the-job burnout and offers 7 suggestions for coping. For example: Find a new project. Especially if you work in a team of substantial size, there's usually room for individual workers to move around to different tasks or projects. If you ask for changes too regularly and never finish any projects, this turns into a way of shirking rather than rejuvenating. But sometimes, it's the ideal way of dealing with burnout without setting bridges or income on fire.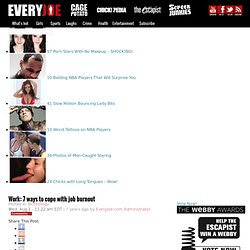 One Thing Well
You Suck, Get Better!
Personal Finance
Personal Finance News & Latest Personal Finance Headlines - DailyFinance.com