Recipes Galore
Healthy Baked Chicken Nuggets | Ginas Skinny Recipes - StumbleUpon. Chunks of all white meat chicken breasts coated in breadcrumbs and parmesan cheese then baked until golden.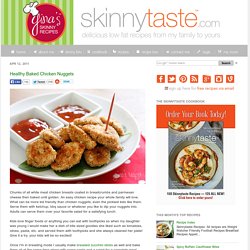 An easy chicken recipe your whole family will love. What can be more kid friendly than chicken nuggets, even the pickiest kids like them. Serve them with ketchup, bbq sauce or whatever you like to dip your nuggets into. Adults can serve them over your favorite salad for a satisfying lunch. Kids love finger foods or anything you can eat with toothpicks so when my daughter was young I would make her a dish of bite sized goodies she liked such as tomatoes, olives, pasta, etc. and served them with toothpicks and she always cleaned her plate! Chocolate Cupcakes with Flaming Strawberries - StumbleUpon. Call me easily amused, but these little torch-topped cupcakes delight me.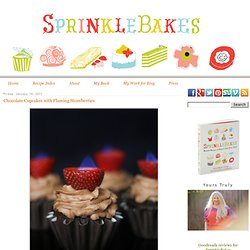 Besides being a cute novelty item for a party, I think they would add a little drama to the end of a romantic meal. I've been looking for something different to serve for Valentine's dessert, and this is definitely different. The strawberries are hollowed out and filled with a bit of liquor, then ignited with a match. For the cake portion, I chose a One Bowl Chocolate Cupcake recipe because 1. it's quick 2. it is easy, and 3. it fits my prerequisite for a light ending on date night. I should say, a light ending provided you don't eat too many. Meyer Lemons — The Salty. I owe a debt of gratitude to Moroccan cooking expert Kitty Morse.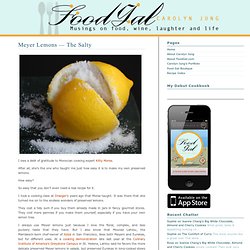 After all, she's the one who taught me just how easy it is to make my own preserved lemons. How easy? So easy that you don't even need a real recipe for it. I took a cooking class at Draeger's years ago that Morse taught. My FAVORITE Chocolate Chip Cookie. I have experimented with countless recipes searching for that perfect chocolate chip cookie.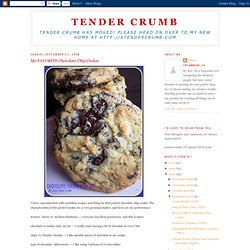 The characteristics of the perfect cookie are a very personal matter, and here are my preferences: texture: chewy w. medium thickness --- everyone has their preference, and this is mine! Chocolate to cookie ratio: 50/50 --- I really enjoy having a lot of chocolate in every bite. Hot Spinach and Artichoke Dip. It seems that I may be a little addicted to hot cheesy dips.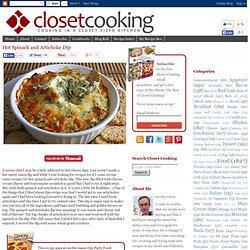 Last week I made a hot sweet onion dip and while I was looking for recipes for it I came across some recipes for hot spinach and artichoke dip. This new dip filled with cheese, cream cheese and mayonnaise sounded so good that I had to try it right away. But, with both spinach and artichokes in it, it is just a little bit healthier. ;) One of the things that I liked about this recipe was that I would get to use artichokes again and I had been looking forward to doing so. A Two Bite Breakfast: Bacon & Eggs in Toast Cups. * Updated post from archive: Originally posted March 29, 2009 If you where to ask me what is my favorite meal of the day without a thought my response would be breakfast!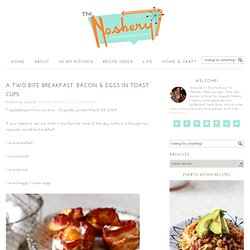 I love breakfast!
---