Enlightenment
Dear friends, If its ok with you, I would like to share what I think its required for Humanity to do in order to change the default outcome of the events that will happen in near future. There is a extremely powerful wave of energy arriving from the galactic core of the Milky Way and its now very close to us – around 10 Billion miles away from Earth. In the image bellow you can see that powerful wave of energy spreading inside the Milky Way depicted with dark reddish color. Its everywhere around our Local Interstellar Cloud and its coming towards us. The Heliosphere of our solar system is already affected by the recently discovered giant Ribbon of magnetics. Its a energetic wave that was released from the the explosion of the Supper massive black hole in the center of the Milky Way thousands of years ago.
FLOWER OF LIFE – KEY TO SURVIVAL OF PLANET EARTH IN 2012-2013 | Pane Andov
Dienes István: A Transzcendentális Meditáció kapcsolata a jógával és a védákkal
Szakrális Geometria - Az alapok 1. rész
Michael Talbot - Holografikus Univerzum (magyar feliratos)
Szepes Mária Alapítvány - Szepes Mária Alapítvány
Ozark Mountain Publishing, Inc....Metaphysical Book Publisher
Gregg Braden on Curing Cancer using our own Technology of Emotion
Bruce Lipton-Spontaneous Evolution 1 of 11.mp4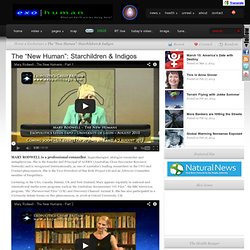 MARY RODWELL is a professional counsellor , hypnotherapist, ufologist researcher and metaphysician. She is the founder and Principal of ACERN (Australian Close Encounter Resource Network) and is recognised Internationally, as one of Australia's leading researchers in the UFO and Contact phenomenon. She is the Vice-President of Star Kids Project Ltd and an Advisory Committee member of Exopolitics. Lecturing in the USA, Canada, Hawaii, UK and New Zealand, Mary appears regularly in national and international media news programs such as the Australian documentary 'OZ Files", the BBC television program, "the "Paranormal Files" (UK) and Discovery Channel Animal X.
Mary Rodwell—The New Humans | exohuman
INVISIBLE TEMPLE: research and news on sacred sites, ancient temples and what makes them special
Freddy Silva fine art photography, landscapes and sacred sites
Crop Circles Secrets: 2010 crop circles latest news and research