Enlightenment
Dienes István: A Transzcendentális Meditáció kapcsolata a jógával és a védákkal
Szakrális Geometria - Az alapok 1. rész
Michael Talbot - Holografikus Univerzum (magyar feliratos)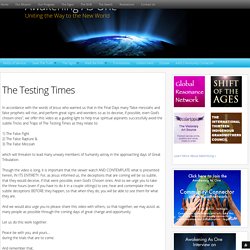 Armageddon: The War Within Since the dawn of humanity, countless cultures around the world have held prophecies and tales foretelling a time when an epic final battle between the forces of light and dark, would destroy the earth; and where the victorious forces would be given the power to become the rulers over a new reality. And though to many, this battle may seem like the legendary stuff of stories, there are those who believe, that the final battle is upon us, and that Armageddon has indeed begun.
Szepes Mária Alapítvány - Szepes Mária Alapítvány
1948-ban kezdte, és 1977-ig érlelte Szepes Mária a A Vörös Oroszlánnál nem kevésbé fontosabb, ám jóval kevesebbet emlegetett regényfolyamát, a Raguel hét tanítványát. A mű számos életrajzi elemet tartalmaz önmagáról, és Viktor bátyjáról is. Raguel, az időtlen, évszázadokon át újjászületett Mester (vagy maga Raguel arkangyal?)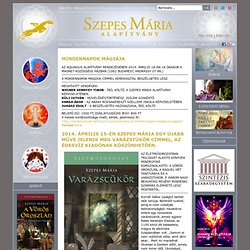 Ozark Mountain Publishing, Inc....Metaphysical Book Publisher
Gregg Braden on Curing Cancer using our own Technology of Emotion
Bruce Lipton-Spontaneous Evolution 1 of 11.mp4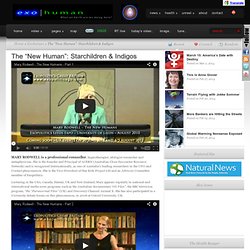 MARY RODWELL is a professional counsellor, hypnotherapist, ufologist researcher and metaphysician. She is the founder and Principal of ACERN (Australian Close Encounter Resource Network) and is recognised Internationally, as one of Australia's leading researchers in the UFO and Contact phenomenon. She is the Vice-President of Star Kids Project Ltd and an Advisory Committee member of Exopolitics. Lecturing in the USA, Canada, Hawaii, UK and New Zealand, Mary appears regularly in national and international media news programs such as the Australian documentary 'OZ Files", the BBC television program, "the "Paranormal Files" (UK) and Discovery Channel Animal X.
Mary Rodwell—The New Humans | exohuman
INVISIBLE TEMPLE: research and news on sacred sites, ancient temples and what makes them special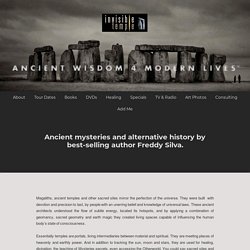 How is it that ancient civilizations were able to maintain their cultures in perfect equilibrium for thousands of years yet ours become dysfunctional within a few decades? The answer is to look at the legacy of ancient temples, oracles and sacred sites our ancestors left behind. What can we learn from sacred sites? What they do for us and to us? Beyond the obvious physical temple we enter a world of metaphor, subtle forces and shamanic states of awareness. That's where the true nature of the true temple exists, the invisible temple.
Freddy Silva fine art photography, landscapes and sacred sites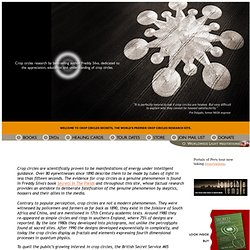 Crop circles are scientifically proven to be manifestations of energy under intelligent guidance. Over 80 eyewitnesses since 1890 describe them to be made by tubes of light in less than fifteen seconds. The evidence for crop circles as a genuine phenomenon is found in Freddy Silva's book Secrets In The Fields and throughout this site, whose factual research provides an antidote to deliberate falsification of the genuine phenomenon by skeptics, hoaxers and their allies in the media. Contrary to popular perception, crop circles are not a modern phenomenon.
Crop Circles Secrets: 2010 crop circles latest news and research