Miscellanious
Willow Whistle Tutorial. Last Updated on Tuesday, 12 July 2011 15:45 Written by TheMightyMitch Tuesday, 12 July 2011 15:38 You will need a piece of willow about the size of your thumb, and a sharp knife.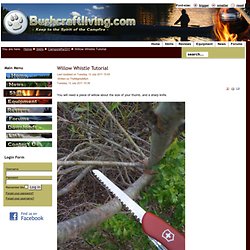 Cut the mouthpiece and a notch in the top, like so. Also cut the bark around the stick a few centimeters back Then tap the bark all over, until you see it start to 'bruise'. this loosens the bark from the wood. How to Get Pale Skin: 15 steps. Edit Article Natural Ways to Get Pale SkinHome Remedies for Pale Skin Edited by Rob S, Melodie R, Brandon, Michal and 75 others Pale skin creates a vaguely supernatural aura.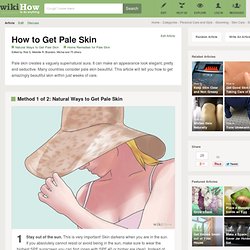 It can make an appearance look elegant, pretty and seductive. How to Make Skin Paler Naturally. How to Become Pale. Home. YouTube to MP3 Converter - Video2mp3- Thanks for downloading! Devendra Banhart: Cripple Crow. As "freak-folk" began to hit a stride last summer, Devendra Banhart's Golden Apples of the Sun compilation suggested a cogent introduction to the genre.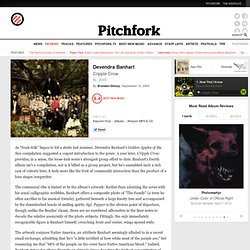 A year later, Cripple Crow provides, in a sense, the loose-knit scene's strongest group effort to date. Banhart's fourth album isn't a compilation, nor is it billed as a group project, but he's assembled such a rich cast of cohorts here, it feels more like the fruit of community interaction than the product of a lone singer/songwriter. The communal vibe is hinted at by the album's artwork: Rather than adorning the cover with his usual calligraphic scribbles, Banhart offers a composite photo of "The Family" (a term he often ascribes to his musical friends), gathered beneath a large knotty tree and accompanied by the disembodied heads of smiling spirits. Sgt. Poketo Art for Your Everyday. 52 Projects. Rhyme help. Dream Paintings: Jacek Yerka. Along with some magnificent dreams, Jacek Yerka finds inspiration for his masterful paintings from his childhood memories: the places, remembered feelings and smells of 1950′s Poland.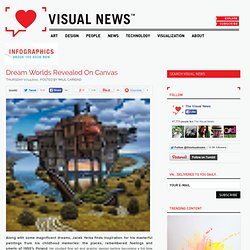 He studied fine art and graphic design before becoming a full time artist in 1980… and we're glad he did. His paintings will take you through incredible worlds of imagination, bending reality in captivating and clever ways fit to inspire a novel or film. See many more examples of his find paintings at yerkaland.com. See Also ENDEARING MONSTER DRAWINGS POP FROM THE SCREEN.
---