Self-publishing
1. Design for iPad and iPhone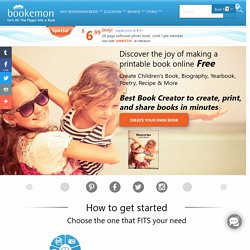 Bookemon makes it possible for anyone to make their own bookstore-quality books quickly and easily. These custom-created, 100% personalized books are perfect for preserving memories, photos, drawings, family recipes, and stories to share with family, friends, and future generations. No Minimum Order Highest Quality Printing Professional Binding Fast Turnaround Get Started for FREE! The Bookemon Process is simple! You can start with a blank template, use one of our pre-designed layouts, or upload a document you've already created. We provide you with ample free design tools and libraries of clipart, backgrounds and frames to make your book, your way.
Marketplace Sell and promote your books with a custom BookBuy page enhanced by blog feeds, PDFs, and other marketing tools. Complete Author Services Expert advice and assistance from professional editors, cover designers, marketers, publicists, and more — bundle your services and save. 24-Hour Support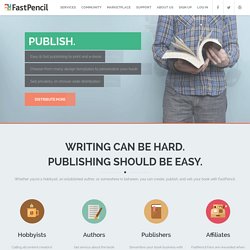 ALBUM DIGITAL REVISED: February 13, 2014 Lulu is a community for creators of remarkable works. We provide the tools for you to publish your work for personal use or for sale and distribution to others, a marketplace for the purchase of goods and services, and a site where you can participate in forums and discussion groups with like-minded creators. The following terms and conditions have been developed to not only protect your work and your privacy, but also to describe our commitment to you as a community member as well as your responsibilities as a content creator. Please do not hesitate to contact our Support Team if you have any questions about the terms of this agreement.