Guvieira
Gustavo Vieira
Upload to collaborate, Online Whiteboard. How to create vector art: 50 amazing tutorials | Graphic design. A technique rather than a style, vector art is based on geometric shapes and created using vector image software such as Adobe's Illustrator and Photoshop.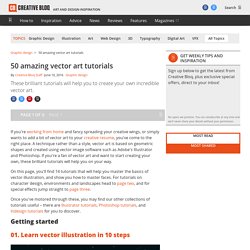 If you're a fan of vector art and want to start creating your own, these brilliant tutorials will help you on your way. Once you've motored through these, you may find our other collections of tutorials useful - there are Illustrator tutorials, Photoshop tutorials, and Indesign tutorials for you to discover.
Receitas
Other stuff. WEBDESIGN. w0ng/googlefontdirectory. Browse Blends - ColorBlender.com. To get started, choose a preferred color using the color picker below, and a 6-color matching palette (a "blend") will be automatically calculated.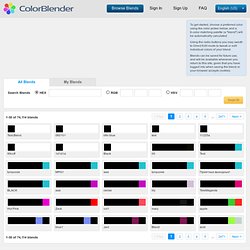 Using the radio buttons you may swicth to Direct Edit mode to tweak or edit individual colors of your blend. Blends can be saved for future use, and will be available whenever you return to this site, given that you have logged into when saving the blend or your browser accepts cookies. Choosing web fonts: 15 expert tips | Web design. Over the last few years, the possibilities for using type on the web have expanded enormously.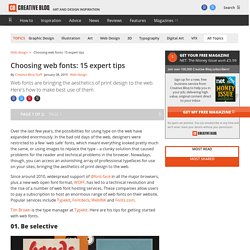 In the bad old days of the web, designers were restricted to a few 'web safe' fonts, which meant everything looked pretty much the same, or using images to replace the type - a clunky solution that caused problems for the reader and technical problems in the browser. Nowadays, though, you can access an astonishing array of professional typefaces for use on your sites, bringing the aesthetics of print design to the web. Since around 2010, widespread support of @font-face in all the major browsers, plus a new web open font format, WOFF, has led to a technical revolution and the rise of a number of web font hosting services. Ultimate Guide To Grid-Based Web Design: Techniques and Tools. Nov 10 2009 Grid-based layouts are generally more aesthetically pleasing and balanced than those not based on grids.
While there are definitely great designs out there that don't use a grid-based layout, they are more difficult to create and often end up falling into some sort of loose grid structure anyway. So why not just design based on a grid in the first place? This post offers up a complete guide to designing with grids. There's plenty of basic information here, as well as tons of links to more in-depth information on specific aspects of grid-based design from other sites.
The Square Grid - A simple CSS framework for designers and developers. 15 of the best brochure templates for designers | Design. You may remember a while ago, we showcased some awesome examples of brochure design, proving that marketing booklets don't have to be boring.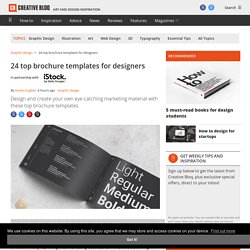 A well designed and effective brochure can, in fact, be a great way to get you and your work noticed. So if you fancy showcasing your work in print form, perhaps for one of your design portfolios, why not get started with these top brochure templates, aimed specifically at creatives? Read all our print design articles here 01. 20 Websites with Original, Non-Standard Geometry. Geometric shapes are widely used as design and framing elements, navigation components or as a way of drawing users' attention to certain parts of a website.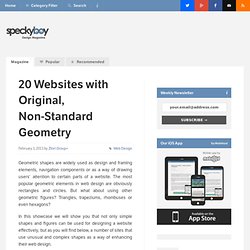 The most popular geometric elements in web design are obviously rectangles and circles. But what about using other geometric figures? Triangles, trapeziums, rhombuses or even hexagons?
15 coisas que você precisa abandonar para ser feliz | Share for the Future. Essa lista é uma tradução, o texto original e em inglês é do World Observer Online. 1.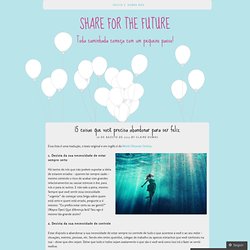 Desista da sua necessidade de estar sempre certo. Cargo - Gallery. Better Google Web Fonts. Pranchas. DPS. WEB_resourses_tutorial.
LINGUAGEM. JOB. Templates. Delicious. Graphics for the Classroom. Utilities. ADV_MKT. Design_new.
---