Tools and Resources
The theme check plugin is an easy way to test your theme and make sure it's up to spec with the latest theme review standards. With it, you can run all the same automated testing tools on your theme that WordPress.org uses for theme submissions. The tests are run through a simple admin menu and all results are displayed at once. This is very handy for theme developers, or anybody looking to make sure that their theme supports the latest WordPress theme standards and practices.
Theme-Check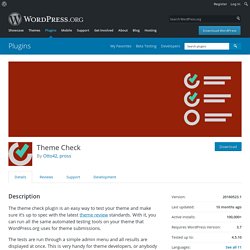 Photo Server
Themescroller.com
GuideGuide: Free Plugin For Dealing With Grids In Photoshop
Advertisement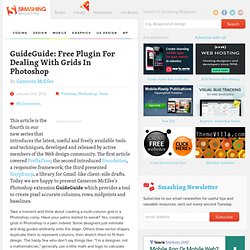 Unleash Accordion Slider
WordPress Custom Post Type Generator | O3
Free Zocial Button Set: Social CSS3 Buttons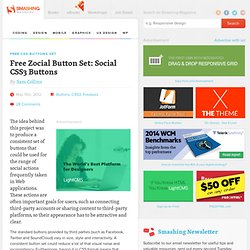 Advertisement The idea behind this project was to produce a consistent set of buttons that could be used for the range of social actions frequently taken in Web applications. These actions are often important goals for users, such as connecting third-party accounts or sharing content to third-party platforms, so their appearance has to be attractive and clear. The standard buttons provided by third parties (such as Facebook, Twitter and SoundCloud) vary in size, style and interactivity.
Twitter Bootstrap has simply exploded in the web development community. There will always be skeptics and haters but on the whole the project has been a smashing success and can constantly be seen at the top of the Forked and Watched charts at GitHub. As a result of Bootstrap's fame, lots of great related resources have been put forth by the development community.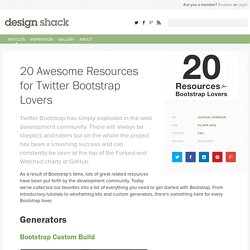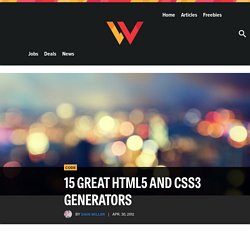 HTML5 and CSS3 are great languages to start off learning with, and I've always thought that one of the best ways to start learning is to just dive in and manipulate the code. As you could probably tell, this is where generators step in. They are a great way to generate some code, play with it, and learn. Not only that, they are incredibly useful because often times as a developer or designer we find we are doing things over and over again. Well, generators can take off that edge and do those small things for you each time. As an example, I have a text-expander snippet that creates an HTML5 template that I wrote about here.
Icons for Apps and Stuff - Glyphs - Icon Set
Best Slideshow (Content Slider) Plugins for WordPress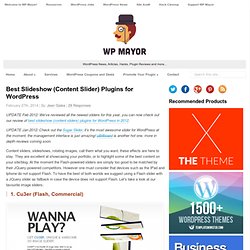 UPDATE Feb 2012: We've reviewed all the newest sliders for this year, you can now check out our review of best slideshow (content sliders) plugins for WordPress in 2012.