Outils Facebook
Get flash to fully experience Pearltrees
Plusieurs d'entre vous m'ont demandé le nom du plugin générant la lightbox / popup invitant les nouveaux visiteurs à s'abonner à notre page Facebook. Voici donc la réponse : Wp Super Popup. En prime, je vous propose des exemples d'utilisations de ce plugin et un cas pratique de promotion d'une page Facebook…
Cet article a été publié il y a 1 an 10 mois 3 jours , il est possible qu'il ne soit plus à jour. Les informations proposées sont donc peut-être expirées. Deuxième épisode de notre série consacrée aux outils destinés à rendre votre web plus agréable.
Bonjour à toutes et à tous.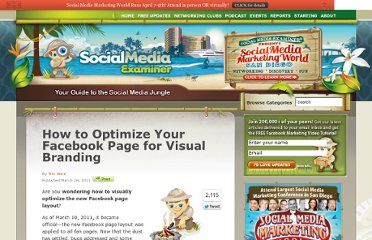 Are you wondering how to visually optimize the new Facebook page layout ? As of March 10, 2011, it became official—the new Facebook page layout was applied to all fan pages. Now that the dust has settled, bugs addressed and some tweaks made, admins can now focus their attention on making the most of what Facebook has given them, which is a LOT of screen real estate! Essentially, the new page layout gives over two-thirds of the available screen space to brands (see the red boxes in the image below), with Facebook reserving only its narrow blue band at the top and the right column for its own content. Each of these red boxes represents areas where you can manage your visual brand on your Facebook wall. This new layout greatly expands the branding possibilities for businesses.
Envisagez-vous de faire un concours sur Facebook prochainement? Sachez que les règles à suivre pour offrir des promotions à vos fans sont assez strictes et que vous vous devez de les respecter à défaut de voir votre page totalement désactivée. Cet article est paru sur le site web de Social Media Examiner et je me suis dit que je devais absolument le traduire puisque toutes ces règles de conduite par rapport aux concours brouillent plusieurs personnes, dont moi la première!
Facebook page management tools help businesses improve their social media presence.