Öv
Umweltbewusstsein und Nachhaltiger Konsum - Aktuelles
Sie sind hier: Startseite > Umweltbewusstsein und Nachhaltiger Konsum - Aktuelles Recyclingpapier ist viel besser als sein Ruf Dass mineralölfreie Druckbilder hochwertig aussehen können, zeigt eine neue Broschüre des UBA . Fünf verschiedene Recyclingpapiere mit unterschiedlichen Weißegraden, Grammaturen und Oberflächen demonstrieren die Zukunftsfähigkeit von Recyclingpapier.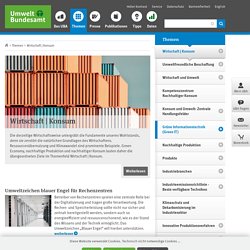 Climate Progress recently reported on a study that found both economic and environmental benefits if homes in the northeastern United States upgraded older heating systems by moving from heating oil to switchgrass. However, one point to emphasize was the findings were specific to those circumstances — the region, the homes, and that particular use. Switchgrass was not nearly as good an idea for electricity generation or transportation fuel. Further confirming the need for a diversity of renewable solutions to our energy needs, a recent study determined that electricity generated by solar beats out biofuels for powering cars under myriad scenarios. The report, put together by a team from the University of California, Santa Barbara and the Norwegian University of Science and Technology, and published in Enviornmental Science and Technology , compared five different approaches to see what was the most efficient way to power a compact passenger vehicle for every 100 kilometers driven: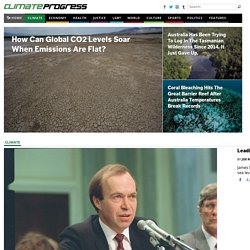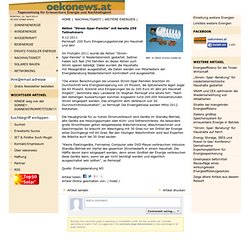 Aktion "Strom-Spar-Familie" mit bereits 250 Teilnehmern oekonews.at - Erste Tageszeitung für ERNEUERBARE ENERGIE und Nachhaltigkeit - Zeitung Medium Portal Fachblatt Zeitschrift tagesaktuell Erneuerbare Energien rss xml
Bild: © Dieter Schütz pixelio.de 9.12.2011 Pernkopf: 200 Euro Einsparungspotenzial pro Haushalt und Jahr Im Frühjahr 2011 wurde die Aktion "Strom-Spar-Familie" in Niederösterreich gestartet. Seither haben sich fast 250 Familien an dieser Aktion zum Strom sparen beteiligt. Dabei wurden die Haushalte mit Messgeräten ausgestattet, die Daten werden von Mitarbeitern der Energieberatung Niederösterreich kontrolliert und ausgewertet. "Die ersten Berechnungen bei unseren Strom-Spar-Familien brachten im Durchschnitt eine Energieeinsparung von 20 Prozent, die Spitzenwerte lagen sogar bei 60 Prozent.