Craft
Quick hand-legs-foot tutorial by `Hellobaby on deviantART
Liquid to Light Designer Ed Chew takes a green step in the right direction with the TetraBox lamp, a light object made from discarded drink packets that would have otherwise ended up in landfills already packed to the brim. The design is achieved by unfolding the packets and refolding them into hexagonal and pentagonal sections that are then pieced together to form a geodesic sphere or any other desired shape. Here, the Epcot-like ball makes an attractive overhead light and casts an impressive web of shadows and shapes on the surrounding space. Designer: Ed Chew
TetraBox Light by Ed Chew & Yanko Design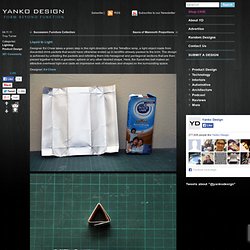 Art 1. Optical Design
Oil paintings by Esao Andrews | InspireFirst
How to Transfer a Photograph Onto a Block of Wood
Your source of daily updated funny pictures and gifs.
How To Mix Chalkboard Paint in Any Color - A Beautiful Mess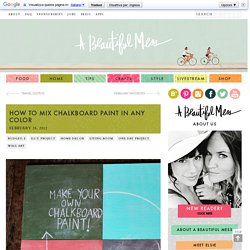 We love using chalkboards as backdrops for displays and parties (like this one here!). So we were super excited to learn that you can create your own custom colors-and it's really easy! We first learned how from Martha Stewart whose tutorial you can read here. She recommends that you use latex paint, but we tried it out with acrylic paints with much success.