Génétique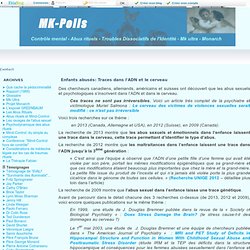 Enfants abusés: Traces dans l'ADN et le cerveau - MK-Polis
Des chercheurs canadiens, allemands, américains et suisses ont découvert que les abus sexuels et psychologiques s'inscrivent dans l'ADN et dans le cerveau.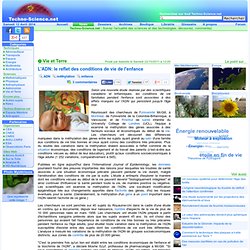 Selon une nouvelle étude réalisée par des scientifiques canadiens et britanniques, les conditions de vie familiales pendant l'enfance sont associées à des effets marqués sur l'ADN qui persistent jusqu'à l'âge mûr.
L'ADN: le reflet des conditions de vie de l'enfance
GeneTests
EuroGentest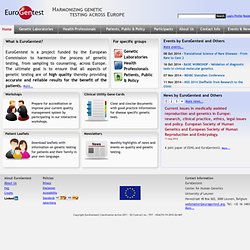 Unit 2 of the EuroGentest2 initiative commissions the establishment as well as the annual update of the Clinical utility gene cards (CUGCs) . CUGCs are disease-specific guidelines regarding the clinical utility of genetic testing .
Clinical utility gene cards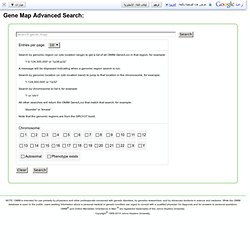 Gene Map Advanced Search
Search by genomic region (or cyto location range) to get a list of all OMIM Gene/Loci in that region, for example: '1:0-124,300,000' or '1p36-p32'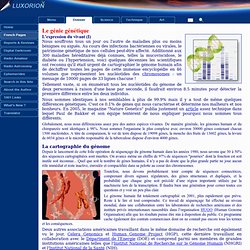 Le génie génétique
Le génie génétique
OMIM Home
Douleur chronique... et génétique | Science