Scenery
Sunset_at_lake-1280x800.jpg (JPEG Image, 1280 × 800 pixels) - Nightly. Beautiful_landscape_1-1366x768.jpg (JPEG Image, 1366×768 pixels) - Scaled (92%) 1312792613_lake-reflection-08.jpg (JPEG Image, 1024×701 pixels) 2048.jpg (JPEG Image, 2048 × 1307 pixels) - Scaled (68%) - Nightly. 88.jpg (JPEG Image, 1280×840 pixels) - Scaled (98%) Fall_s_001.jpg (JPEG Image, 1232×500 pixels) Amazing-nature-corner-1366x768.jpg (JPEG Image, 1366×768 pixels) - Scaled (92%) 28485008.jpg (JPEG Image, 1536×1152 pixels) - Scaled (73%) 3797977.jpg (JPEG Image, 900×584 pixels)
Trollstigen. 451.jpg (JPEG Image, 1280×461 pixels) - Scaled (98%) National Geographic - Inspiring People to Care About the Planet Since 1888. Oboi-gornoe-ozero-shirokoformatnie-1440x900.jpg (JPEG Image, 1440×900 pixels) - Scaled (87%) Amazing Places To Experience Around the Globe (Part 3) Devetashkata Cave - Bulgaria Ben Bulben at County Sligo, Ireland Shark Island - Sydney Baatara Gorge Waterfall, Tannourine - Lebanon Abel Tasman National Park - New Zealand Myrtos Beach, Kefalonia - Greece.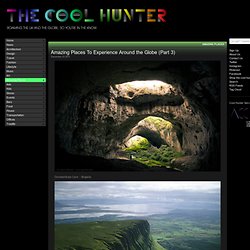 1591454848_1366x768.jpg (JPEG Image, 1366×768 pixels) - Scaled (92. San Antonio by Itay Gal. JPEG Image, 927×644 pixels) Beautiful-clouds-flowers-forests-mountains-nature-river-springtime-sunshine-valley-768x1366.jpg (JPEG Image, 1366×768 pixels) - Scaled (92%) A World Without People - In Focus. For a number of reasons, natural and human, people have recently evacuated or otherwise abandoned a number of places around the world -- large and small, old and new.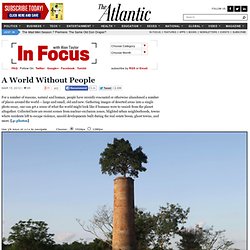 Gathering images of deserted areas into a single photo essay, one can get a sense of what the world might look like if humans were to vanish from the planet altogether. Collected here are recent scenes from nuclear-exclusion zones, blighted urban neighborhoods, towns where residents left to escape violence, unsold developments built during the real estate boom, ghost towns, and more. [41 photos] Use j/k keys or ←/→ to navigate Choose: A tree grows from the top of a chimney in an abandoned factory yard in Luque, on the outskirts of Asuncion, Paraguay, on October 2 , 2011. A bust of Confucius rests at an abandoned workshop in the town of Dangcheng in Quyang county, 240 km (150 miles) southwest of Beijing, on December 7, 2011.
---