Tv
Simonscat's Channel. "A frenzied feline has a moment of madness!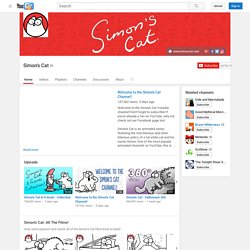 " Don't forget to SUBSCRIBE! CREDITSDirected by: Simon TofieldAnimation: Laura NailorSound: Shrooty Executive Producer: Mike BellProducer: Emma BurchProduction Assistant: Edwin EckfordBrand Manager: Mike Cook Want to see more of our films? Zazon. L'accès à toute la VOD (vidéo à la demande) française : cinéma, série, télévision, sport, musique, jeux vidéo, jeunesse, etc. Neave.tv ...creativity in a telly stylee. Web tv.
France tvod. TV Télévision sur ordinateur. LeLab.TV - un autre monde est visible... sur Le Lab ! Doogtoons.
---