Buscadores y recursos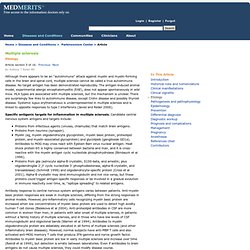 medmerits
Although there appears to be an "autoimmune" attack against myelin and myelin-forming cells in the brain and spinal cord, multiple sclerosis cannot be called a true autoimmune disease. No target antigen has been demonstrated reproducibly.
HealthInsite - Quality Health Information for Australians
Journal of Evidence-Based Complementary & Alternative Medicine
Biblioteca Virtual en Salud - OPS/OMS Uruguay
homeopatia
Raíz Tallo Hoja Flor Semilla y fruto Es el órgano reproductor de plantas fanerógamas que produce los frutos y que a su vez encierran las semillas. No todas las plantas que forman semillas tienen flores las coníferas, por ejemplo, forman las semillas en las escamas de unas estructuras llamadas conos o piñas. Las flores deben su color a dos tipos de pigmentos: - Liposolubles: contenidos en los cromoplastos. - Hidrosolubles: contenidos en las vacuolas de las células epidérmicas de los pétalos.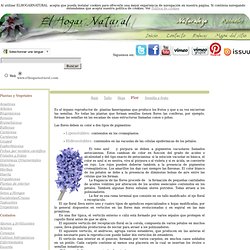 Flor
Backblaze
Carbonite
Dropbox
Zotero
uniliber
DeCS
PEDro
Cochrane BVS
Entrez cross-database search
aemps/agemed
Check Interactions - DrugDigest
Mendeley
readcube