Fashion
Main Page From Wikifashion Jump to: navigation, search Today's Featured Article Wikifashion:Today's featured article/January 13, 2014 Recent Uploads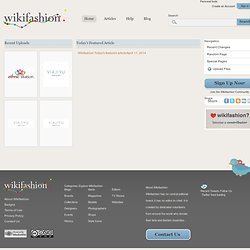 Main Page - Wikifashion
The Fashion Cloud
Senior European Correspondent Pernilla Lofberg is Stylesight's Senior European Correspondent, reporting on emerging fashion trends across retail, trade shows, festivals and street style coverage from her home base in London and through frequent travels abroad. Originally from Sweden, Pernilla began her career assisting fashion stylists in London and New York, eventually landing as a stylist at Net-A-Porter prior to joining Stylesight. Her understanding of both high street and high-end fashion informs her posts for the Stylesightings blog, which she took over in Spring 2013.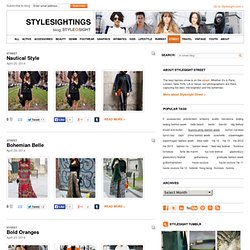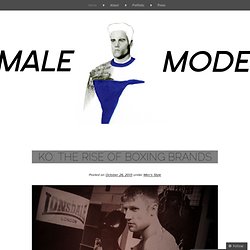 Male-Mode
Since gentrification's taken a firm hold of Williamsburg, artists, designers, musicians have been migrating further into Brooklyn, with Bushwick now fast following suit. With ample space at more affordable prices, convenient connections to Manhattan and enough Stumptown coffee to fuel full-time jobs and moonlight freelancing, it's hardly difficult to see the attraction. Having come across Bushwick-based brand Highland during a spate of press days, I was eager to learn more about the interestingly anomalous brand.
The Zoe Report by Rachel Zoe: Be Glamorous. Every Day.