Nine unknown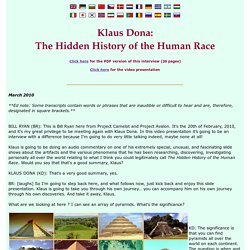 Click here for the PDF version of this interview (20 pages) Click here for the video presentation
Nine Unknown Men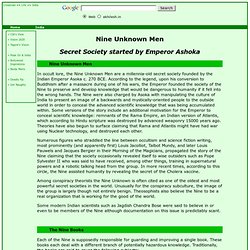 In occult lore, the Nine Unknown Men are a millennia-old secret society founded by the Indian Emperor Asoka c. 270 BCE. According to the legend, upon his conversion to Buddhism after a massacre during one of his wars, the Emperor founded the society of the Nine to preserve and develop knowledge that would be dangerous to humanity if it fell into the wrong hands. The Nine were also charged by Asoka with manipulating the culture of India to present an image of a backwards and mystically-oriented people to the outside world in order to conceal the advanced scientific knowledge that was being accumulated within.
Radiation still so intense, the area is highly dangerous.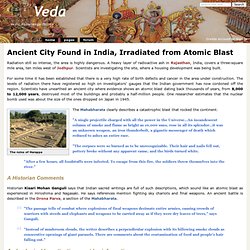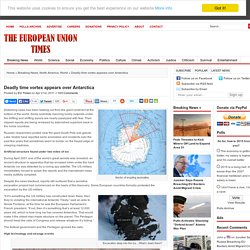 Sector of erupting anomalies.
Ancient aliens is the idea that aliens visited earth in the past. The idea of ancient aliens is not a new one either.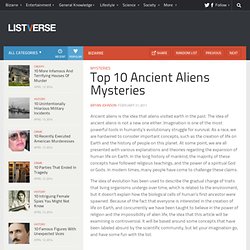 The report is about an Earth based scenario, a combination of the possibilities inherent in a background Earth story, some possible hypotheses by me, and then some visual evidence to add into the mix.
Shangri-La is a fictional place described in the 1933 novel Lost Horizon by British author James Hilton . Hilton describes Shangri-La as a mystical, harmonious valley, gently guided from a lamasery , enclosed in the western end of the Kunlun Mountains . Shangri-La has become synonymous with any earthly paradise but particularly a mythical Himalayan utopia — a permanently happy land, isolated from the outside world.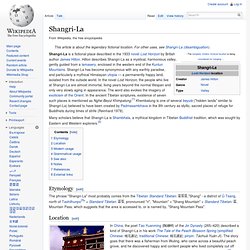 In Tibetan Buddhist and Indian Buddhist traditions, Shambhala (also spelled Shambala or Shamballa ; Tibetan : བདེ་འབྱུང་; Wylie : bde 'byung , pron. de-jung; Chinese : 香巴拉 ; pinyin : xiāngbālā ) is a mythical kingdom hidden somewhere in Inner Asia . It is mentioned in various ancient texts, including the Kalachakra Tantra [ 2 ] and the ancient texts of the Zhang Zhung culture which predated Tibetan Buddhism in western Tibet .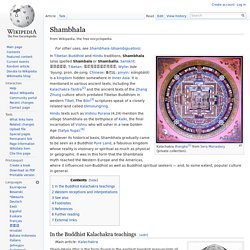 This glossary covers many of the Pali words and technical terms that you may come across in the books and articles available on this website. The " [MORE] " link that follows some entries will take you to a more detailed article on the selected topic. Abhidhamma :
A Glossary of Pali and Buddhist Terms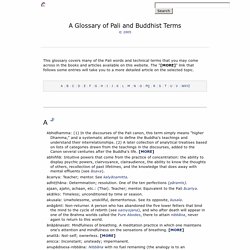 Beyul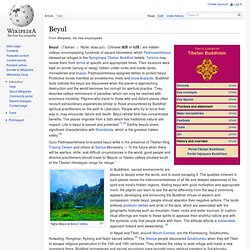 Beyul are hidden valleys, encompassing hundreds of square kilometers, which Padmasambhava blessed as refuges in the Nyingmapa Tibetan Buddhist beliefs. Terton may reveal them from terma at specific and appropriate times.
The Kunlun Mountains ( simplified Chinese : 昆仑山 ; traditional Chinese : 崑崙山 ; pinyin : Kūnlún Shān ; Wade–Giles : K'un 1 -lun 2 Shan 1 , pronounced [kʰu̯ə́nlu̯ə̌n ʂán] ; Mongolian : Хөндлөн Уулс Hundlun ) are one of the longest mountain chains in Asia , extending more than 3,000 km.
Kunlun Mountains
Chakravartin ( चक्रवर्तिन् cakravartin , Pali Cakkavatti ), is a term used in Indian religions for an ideal universal ruler, who rules ethically and benevolently over the entire world.
Chakravartin
Cakkavatti Sutta: The Wheel-turning Emperor
The body of this sutta consists of a narrative illustrating the power of skillful action. In the past, unskillful behavior was unknown among the human race.
A Project Gutenberg of Australia eBook Title: Lost Horizon (1933) Author: James Hilton eBook No.: 0500141h.html Edition: 1 Language: English Character set encoding: HTML--Latin-1(ISO-8859-1)--8 bit Date first posted: January 2005 Date most recently updated: January 2005 This eBook was produced by: Don Lainson dlainson@sympatico.ca Project Gutenberg of Australia eBooks are created from printed editions which are in the public domain in Australia, unless a copyright notice is included.
LOST HORIZON
Horizons perdus (1937
Edit Storyline British diplomat Robert Conway and a small group of civilians crash land in the Himalayas, and are rescued by the people of the mysterious, Eden-like valley of Shangri-la.