Comics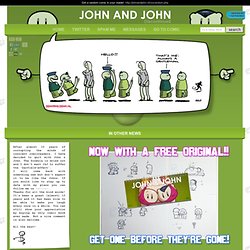 After almost 10 years of corrupting the minds of innocent comicreaders, I have decided to quit with John & John. The formula is dried out and I don't want J&J to suffer the 'Garfield-effect'. I will come back with something new but don't expect it to be like the Johns. If you would like to stay up to date with my plans you can follow me on twitter.
John and John: Guestcomic 2006: Reid, Geleijnse, en Van Tol
Not From Concentrate - #292/
Curvy
December 31, 2013As mentioned in late October, I did a piece for the Nelvana of the Northern Lights Kickstarter. Shouri provided the gorgeous colors. You can check it out here and here. See you in the new year! Cheers!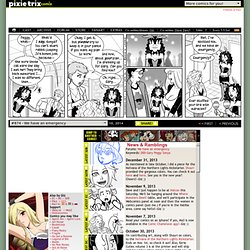 Posted by sohmer on January 7, 2014 It's safe to say that I have somewhat more than a passing interest in the 'Interwebs', especially when it comes to viewing habits. Over the last decade, I've seen a great deal of ridiculous shite capture people's attention for brief moments, only to be eclipsed and forgotten when the next thing comes along. It's only recently that the culmination of all this aforementioned shite has combined and formed something new, something terrifiying. It's as if Youtube, Twitter, Facebook, TMZ and Gawker were all pieces of Voltron.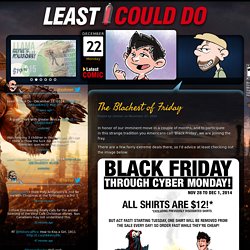 Advertisement News Latest Archive Comics Looking For Group Non-Playable Character Tiny Dick Adventures Community Forums Facebook Reddit Shop Books Clothes Stuff Mondays & Thursdays Looking For Group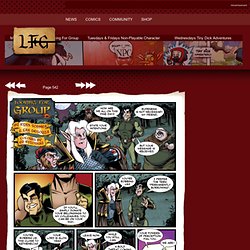 Looking For Group