Ancient history
Click here for the PDF version of this interview (20 pages) Click here for the video presentation March 2010 **Ed note: Some transcripts contain words or phrases that are inaudible or difficult to hear and are, therefore, designated in square brackets.**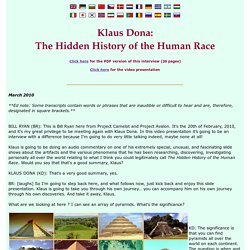 The status, role and daily life of women in the ancient civilizations of Egypt, Rome, Athens, Israel and Babylonia by James C. Thompson, B.A., M.Ed.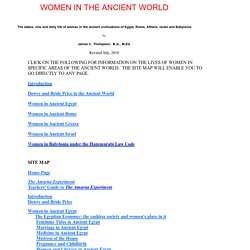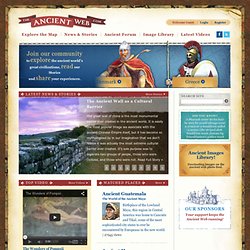 The Ancient Wall as a Cultural Barrier The great wall of china is the most monumental barrier ever created in the ancient world. It is easily the most popular image we associate with the ancient Chinese Empire itself, but it has become so mythologized by in our imagination that we don't realize it was actually the most extreme cultural barrier ever created.
Operating instructions: Initially the applet gets the current date from your computer and converts it into the Maya calendar dates. You can enter a new date and press the "Convert" button to convert any other date between 3000 B.C. and 4000 A.D. For B.C. dates enter a negative year number. E.g. November 26, 2360 B.C. would be entered as 26 November -2360. Or, you can increase or decrease the day by one by hitting the "Day + 1" or "Day - 1" buttons.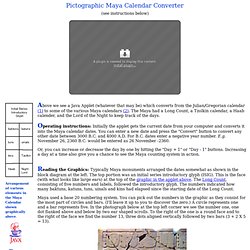 Graphic Maya Calendar Converter