Info-multimedia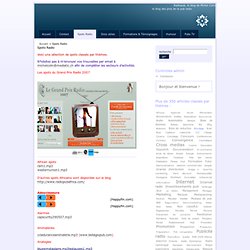 Spots Radio · Radiopub, le blog de Michel Colin
Radiopub, le blog de Michel Colin le blog des pros de la pub radio navigation Spots Radio Voici une sélection de spots classés par thèmes. N'hésitez pas à m'envoyer vos trouvailles par email à michelcolin@mediatic.ch afin de compléter les secteurs d'activités.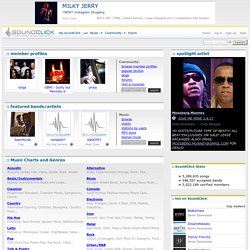 Acoustic Guitar, Folk, Piano, Guitar, Rock, Vocals HipHop and Electronic Beats and Loops... Mozart and Schubert, Chamber Music, Symphonic, Choral... Alternative Country, Christian, Bluegrass, Country Rock... Freestyle, New School, Spoken Word, Battles/Disses Flamenco, Merengue, Cuban, Pop/Balada, Salsa...
Vous voulez créer un journal pour votre association ou votre école, votre entreprise, générer un document au format PDF interactif, ou réaliser un document pour votre imprimeur prêt à être flashé ? Ne cherchez pas plus loin, le logiciel de PAO (Publication Assistée par Ordinateur) Scribus est fait pour vous. Encore une fois, la communauté des logiciels libres nous propose un outil de très grande qualité. Scribus est comparé sans hésiter à QuarkXPress ou InDesign : rien que ça ! Aperçu des fonctions Le plus simplement du monde, un des modèles proposés convient probablement à vos besoins : on peut le modifier à son goût, mais une partie du travail est faite.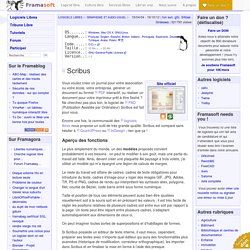 Créer un panorama animé à 360° fontpro.com Font Pro - is a free fonts database with awesome typeface testing tool. It provides more than 20,000 free fonts and web fonts. Font Pro has made the process of searching fonts, previewing fonts, collecting fonts, to discovering new font combinations super easy and awesome. This tool can save hours of design time every week.
Nouvelles notices Corregidor Correction et Gestion Intelligentes de Dictées Assistées par Ordinateur | FR | WIN | GPL 14 avril 2014 Consonnex Le Soundex revisité | FR | WIN | TUX 24 février 2014 iner6 calcul de l'inertie thermique d'un bâtiment | WIN | MAC 21 décembre 2013 Pendu_SVG Pendu des mots savants, rares ou drôles du français.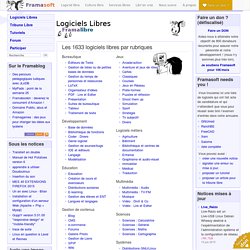 index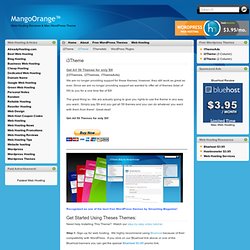 i3Theme Get All 59 Themes for only $9! (i3Themes, i2Themes, iThemeAds)
i3Theme | MangoOrange™
Photographies en grande largeur : Panographe – Panographie –– Photographies panoramiques -Panography - Panoramic photos - Panoramiques 360°
Le lac Daumesnil par Catherine Dubarry Un panographe, parfois appelé aussi panographique, est une photographie technique obtenue par l'assemblage de plusieurs photos représentant un même sujet. C'est une sorte de photo montage.Ce qui permet d'obtenir une photographie panoramique.
Welcome to FFiles, a rich resource of Free Flash Files. All of the files posted here by our wonderful community are available free of charge. So, what are you waiting for? After you register, you can download as many files as you want.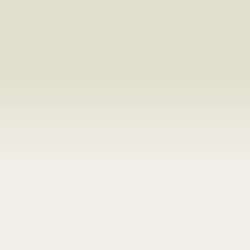 Exercices de bureautique
[31-dec-2011] Drop'n Dock 13 forms are fully draggable and dockable onto the IDE: Files explorer, Classes explorer, Autotext, BOTS, Print preview, Contextual help, FTP and SFTP, Internal preview, External preview, Browser, Todo lists, Search results, and Debug. Each form displays its own icon: nice "oil" (open icon library) This is a major rewriting. The final version is expected by the end of december,2011
Dev-PHP Website v3.0 *and* v2.0 - [ News ]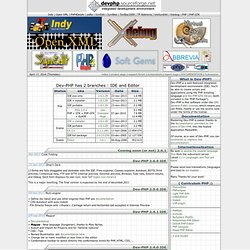 audacity-présentation