Spirituality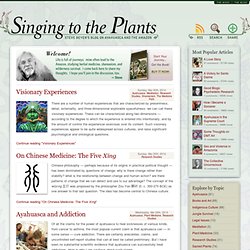 On November 16, 2009, after a brief illness, famed visionary artist Pablo César Amaringo died at his home, surrounded by friends and family, and leaving behind a mass of uncatalogued paintings and hastily jotted notes. We are more than fortunate that Howard Charing and Peter Cloudsley had already been working with Amaringo for months to get his collection in order, annotate his more recent work, create a digital archive of his art, and protect his paintings from deterioration in their humid tropical environment. The anthropology of consciousness is concerned with the extraordinary, anomalous, numinous, compelling, disruptive, and culturally salient private experiences that are found in every human culture. Cultural anthropology thus once again gives us the opportunity to go beyond our own cultural preconceptions and, by seeing how these experiences are treated and understood in other cultures, open our eyes to the profoundly human.
The Blog | Singing to the Plants
(Read this article as: PDF | ePub | Mobi) Beginning about a year ago, I became obsessed with the question of whether a universal masculinity exists or not.
A New Masculinity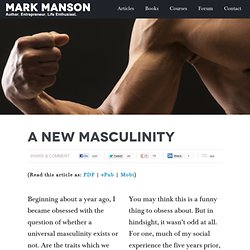 Reality Sandwich | Evolving consciousness, bite by bite.