Móvil
Build a Mobile Site | Create a Mobile Website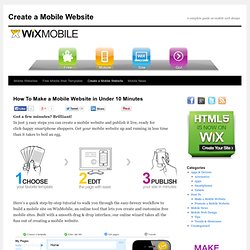 Got a few minutes? Brilliant! In just 3 easy steps you can create a mobile website and publish it live, ready for click-happy smartphone shoppers.
Create an iPhone / Android App Online. EASY, FAST, RELIABLY!
Create a Mobile Website with ease Create a Website for Mobiles & Tablets With NO HTML Every website that's created now converts the website to a 'Responsive Website Design' on mobile devices when building a website. This means that website visitors will see your website on all devices and web pages will adapt for easier viewing.
Online website builder, it's how to make a website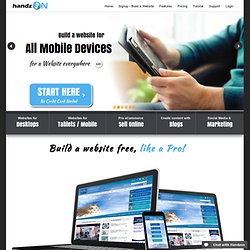 net magazine is the number one choice for the professional web designer and developer. It's here that you find out about the latest new web trends, technologies and techniques – all in one handy package. Each issue boasts a wealth of expert tips and advice, including in-depth features and over 30 pages of advanced front- and backend tutorials on subjects as diverse as CSS, HTML, JavaScript, WordPress, PHP, and plenty more.