Travel
10 Best Places to Live for Escaping World Conflict. Where would you be the safest if World War 3 broke out tomorrow?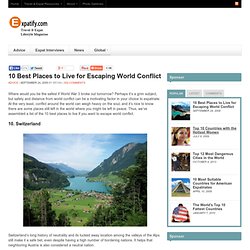 Perhaps it's a grim subject, but safety and distance from world conflict can be a motivating factor in your choice to expatriate. At the very least, conflict around the world can weigh heavy on the soul, and it's nice to know there are some places still left in the world where you might be left in peace. Thus, we've assembled a list of the 10 best places to live if you want to escape world conflict. 10. Switzerland. Places To Visit, Trip Planner, Travel & Vacation Ideas. Marina Bay Sands Resort Hotel in Singapore | Pondly.
Article by James Pond I am the owner of Pondly.com / art lover / electrical engineer / software developer / MBA in e-business student.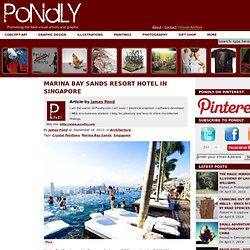 I blog for pleasure and love to share my Internet findings. The Seven Wonders of the World. 15 Amazing Castles from Around the Globe. Although designed and built for the prominent purpose of defense, today the castles seem like somewhat unrealistic constructions straight from the fairytale world.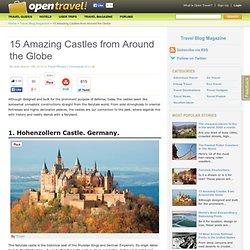 From solid strongholds to oriental fortresses and highly decorative palaces, the castles are our connection to the past, where legends mix with history and reality blends with a fairyland. This fairytale castle is the historical seat of the Prussian Kings and German Emperors. The world's best booze (and where to drink it) Drinking the local beverage is a sure way to warm the hearts of the locals.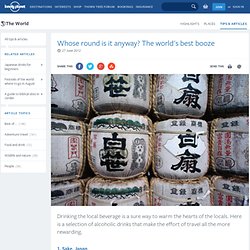 Here is a selection of alcoholic drinks that make the effort of travel all the more rewarding. 1. Travel Guides - Top 10 Lists - Top 10 Cheapest Countries to Backpack.
---