Wall Street
Visa, MasterCard and PayPal announced in the past few weeks that they would not process any transaction intended for WikiLeaks.
Banks and WikiLeaks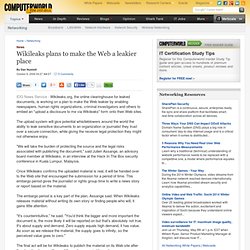 News
Wikileaks plans to make the Web a leakier place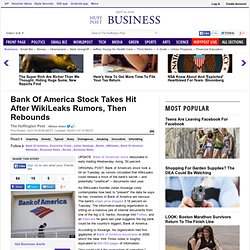 Bank Of America Stock Takes Hit After WikiLeaks Rumors, Then Rebounds
UPDATE: Bank of America's stock rebounded in early trading Wednesday, rising .50 percent. ORIGINAL POST: Bank of America's stock took a hit on Tuesday, as rumors circulated that WikiLeaks could release a trove of the bank's secret -- and potentially "unethical" -- documents next year.
By Shira Ovide Associated Press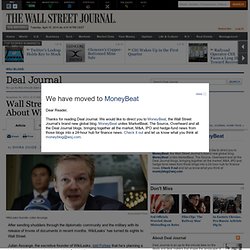 Wall Street: Time to Panic About WikiLeaks - Deal Journal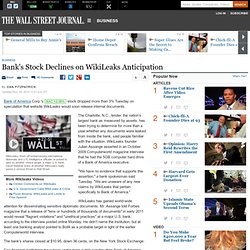 By DAN FITZPATRICK
Bank of America Stock Declines on WikiLeaks Anticipation
Bank of America: Next Wikileaks Target? - MarketBeat
by Steve Ragan - Dec 18 2010, 10:16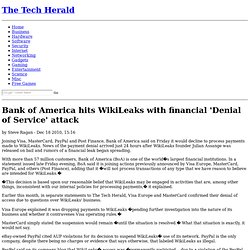 Bank of America hits WikiLeaks with financial Denial of Service attack - Internet
Bank of America (BofA_Careers) on Twitter
Bank of America (BofA_News) on Twitter
Bank of America (BofA_Community) on Twitter
WikiLeaks: Bank of America bans ALL t
WikiLeaks: We ask that all people who
WikiLeaks: Does your business do busi
Enjoy full access to FT.com's award-winning news, comment and analysis.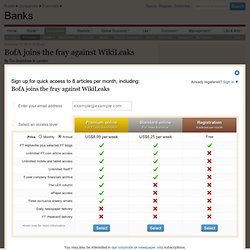 Companies / Banks - Bank of America cuts off WikiLeaks payments
Financial giant Bank of America has added its name to the list of institutions dropping support for WikiLeaks , announcing that it has stopped handling any payments to or from the whistle-blowing website.
Bank of America Also Refuses to Handle WikiLeaks Payments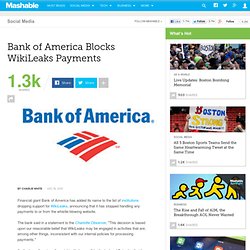 Wikileaks NEWS - Swiss banker who helped WikiLeaks faces trial - Yahoo! News
GENEVA – A Swiss banker whose actions caused a U.S. judge to briefly shut down WikiLeaks three years ago goes on trial next week for distributing confidential documents. Rudolf Elmer has been ordered to appear before a Zurich regional court on Jan. 19 to answer charges of coercion and violating Switzerland's strict banking secrecy laws.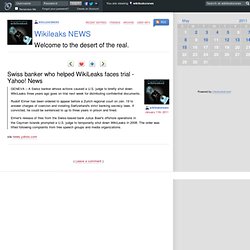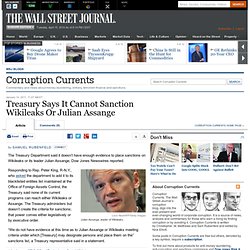 Treasury Says It Cannot Sanction Wikileaks Or Julian Assange - Corruption Currents
By Samuel Rubenfeld