Spinoff wikileaks
Inside Story - The Wikileaks copycats - What do you think?
New Whistleblowing sites http://wlcentral.org/node/665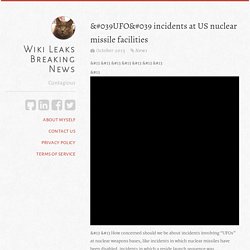 Crowdsigliere: Plouffe Asks for a Little Public Guidance
The Obama White House's latest effort to use this here Internet to connect members of the public with folks working inside the executive branch is a little project they're calling "Advise the Advisor," where-in an administration official frames what's happening on the presidential front and then asks for feedback from anyone who cares to give it.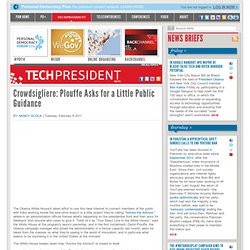 Transparency Unit | Al Jazeera
NY Times considers creating an ?EZ Pass lane for leakers?
The New York Times May Start Its Own Version of WikiLeaks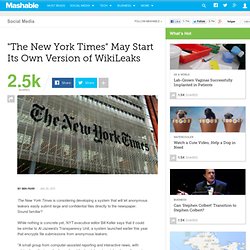 The New York Times is considering developing a system that will let anonymous leakers easily submit large and confidential files directly to the newspaper.
One Per Cent: WikiLeaks business model gains traction with big media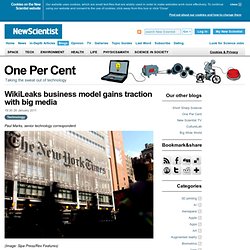 Paul Marks, senior technology correspondent (Image: Sipa Press/Rex Features)
Localeaks: A Drop-Box for Anonymous Tips to 1400 U.S. Newspapers
Openspee.Ch
HBGary Emails