Project Vigilant
Project VIGILANT secures the ability to "Attribute Actions to Actors". We have sworn to defend the Constitution of the United States of America, and our providing this research strengthens the common defence.
Projectvigilant.us - Project Vigilant
Cybercop Login Page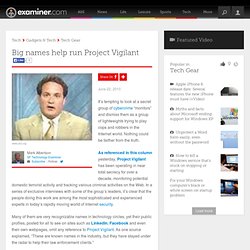 Big names help run Project Vigilant
It's tempting to look at a secret group of cybercrime "monitors" and dismiss them as a group of lightweights trying to play cops and robbers in the Internet world. Nothing could be farther from the truth.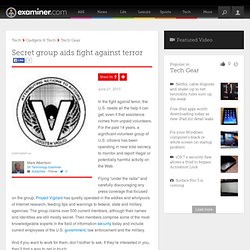 Secret group aids fight against terror
In the fight against terror, the U.S. needs all the help it can get, even if that assistance comes from unpaid volunteers.
Manning's statement, straight from the detainee's mouth Freedom of the Press Foundation releases a leaked recording of the soldier's pretrial statement VIDEO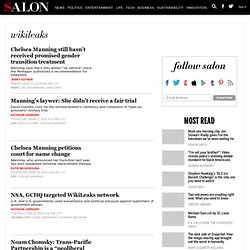 BBHC Global LLC | Applied Information Theory
Mark Rasch - LinkedIn
Chet Uber - LinkedIn
Chet Uber's Page - The Center for Internet Research
kevin manson - LinkedIn
Ira Winkler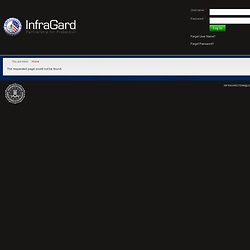 Home | About InfraGard InfraGard is a Federal Bureau of Investigation (FBI) program that began in the Cleveland Field Office in 1996. It was a local effort to gain support from the information technology industry and academia for the FBI's investigative efforts in the cyber arena. The program expanded to other FBI Field Offices, and in 1998 the FBI assigned national program responsibility for InfraGard to the former National Infrastructure Protection Center (NIPC) and to the Cyber Division in 2003. InfraGard and the FBI have developed a relationship of trust and credibility in the exchange of information concerning various terrorism, intelligence, criminal, and security matters.
InfraGard Public Private partnership between the FBI and the private sector.