Online Apps & Website Creators
Houston Web Design | Inbound Marketing | Brand Development Agency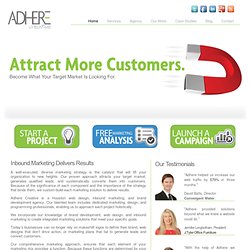 A well-executed, diverse marketing strategy is the catalyst that will lift your organization to new heights. Our proven approach attracts your target market, generates qualified leads, and systematically converts them into customers. Because of the significance of each component and the importance of the strategy that binds them, we custom-build each marketing solution to deliver results. Adhere Creative is a Houston web design, inbound marketing, and brand development agency.
I'm continually surprised by how many people call my design company with very firm ideas about what they want on their business website and yet, they haven't thought through some of the most basic questions first. For this reason, our first question is always "Why do you need a site?," not "What do you want on it?" At bottom your website is a marketing tool. For many businesses, it's the only source of business. If done right, it can be a major part of yours.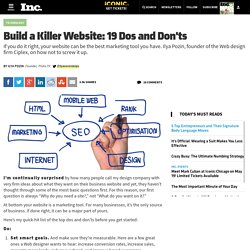 Flash Website Builder: Flash Web Design Software & Flash Templates
Creating a Stunning Flash Website is Insanely easy. Reviews Read Real Reviews of Trendy Website Builder From Happy Customers! Click Here! Awards See Our Products Listed On Top Sites with Top Ratings!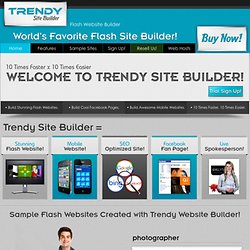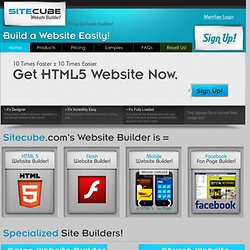 Build a Website Easily!
Share your events in Minutes! With the super easy Events tools, you will now be able to share all the important activites with your site visitors quickly! Be it a Show for your band, a Church gathering or a Business get-together. Creating and share them is now just a matter of few clicks!
Create a professional, free website in minutes Get leads, book appointments and sell online. Start for Free Features Easy to Use No technical experience required!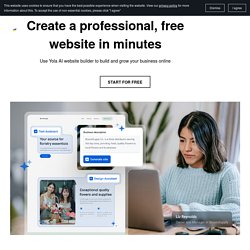 Puzl :: Puzl, the Network of Business Sites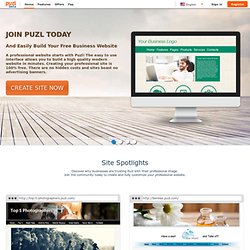 How the idea of creating Puzl's free website builder stemmed When internet was launched to the public, it was believed that it would become the Media allowing all businesses to find customers direct without needing to pass by expensive intermediaries. Today, this equilibrium has vanished; large website attracting the majority of the internet traffic to their web pages. Search engine ranking became the one and most important factor influencing the success of a website; strong stream of incoming traffic being necessary to sell online.
Advertisement Your website is designed, the CMS works, content has been added and the client is happy. It's time to take the website live. Or is it? When launching a website, you can often forget a number of things in your eagerness to make it live, so it's useful to have a checklist to look through as you make your final touches and before you announce your website to the world.