Music
Zombie killin' music | thereqal | 466 likes | 2,652 listens. Shuffler.fm. Noodlefest by Pink Reptile 4. Top 10 Pump Up Songs. On the lookout for the best pump up songs?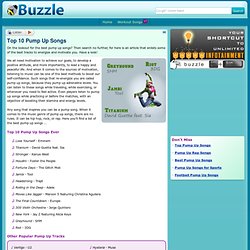 Then search no further, for here is an article that enlists some of the best tracks to energize and motivate you. Have a look! We all need motivation to achieve our goals, to develop a positive attitude, and more importantly, to lead a happy and peaceful life. And when it comes to the sources of motivation, listening to music can be one of the best methods to boost our self-confidence. Top 10 Intellectual Rappers. Music Despite being in the mainstream consciousness for over twenty years now, Hip-Hop is still largely thought to consist solely of idiotic, crude and often pointlessly violent lyrics that debase and malign the English language.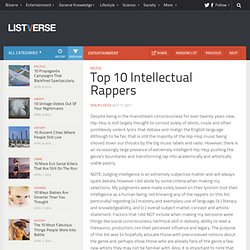 Although to be fair, that is still the majority of the Hip-Hop music being shoved down our throats by the big music labels and radio. However, there is an increasingly large presence of extremely intelligent Hip-Hop pushing the genre's boundaries and transforming rap into academically and artistically viable poetry.
NOTE: Judging intelligence is an extremely subjective matter and will always spark debate, however I did abide by some criteria when making my selections. Vodkandmilk's sounds. uWall.tv | Listen to a Wall of Music. The 5 Deadliest Drops Of 2010. Hide captionSwedish House Mafia DJ Steve Angello (middle) was responsible for one of the biggest drops of 2010, "Knas.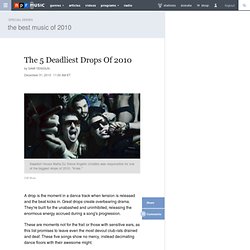 " EMI Music Swedish House Mafia DJ Steve Angello (middle) was responsible for one of the biggest drops of 2010, "Knas. " A drop is the moment in a dance track when tension is released and the beat kicks in. Great drops create overbearing drama. Holophonic Sounds - Tricking Your Mind To See Alternate Realities. Gnoosic - Discover new Music. Stereomood ? emotional internet radio - music for my mood and activities. Music-Map - The tourist map of music. Top Tracks tagged as 'instrumental hip-hop' – Music at Last.fm.
8track
Latest Songs From MP3 & Music Blogs / The Hype Machine.
---