Poetry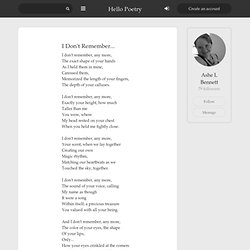 I Don't Remember... I don't remember, any more, The exact shape of your handsAs I held them in mine, Caressed them, Memorized the length of your fingers, The depth of your calluses.
By Elana Bell what extra scrap of bread what glance from a slop-drunk SS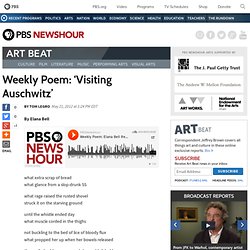 Weekly Poem: 'Visiting Auschwitz' | Art Beat | PBS NewsHour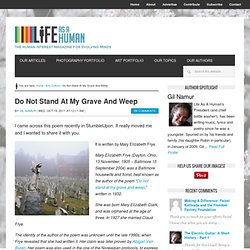 I came across this poem recently in StumbleUpon.