Soups/Chili
Oops! Sorry, the page you requested either doesn't exist or isn't available right now!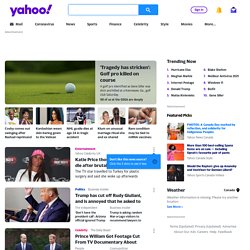 Chicken 'n' Dumpling Soup Recipe - Food by Yahoo! Shine!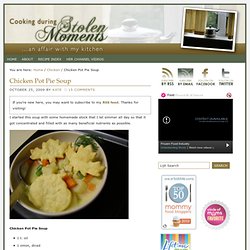 If you're new here, you may want to subscribe to my RSS feed .
Chicken Pot Pie Soup — Cooking During Stolen Moments
Poor Girl Eats Well: Recipe: Hearty Mushroom &Potato Soup - StumbleUpon
If you're following me on Facebook and Twitter you know that I'm sick with the flu right now. Fortunately it's not as serious as H1N1, but it is the flu and I do feel terrible. The crazy typhoon-driven storm we've been dealing with since last night hasn't helped much to help me feel better either.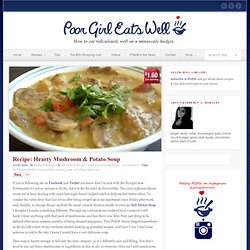 With spring officially arriving last weekend, this house could pretty much assume that soup would be a rarity for a few months. I'm just not the kind to put a hot pot on the stove during the spring and summer, unless we have some unseasonably cool weather.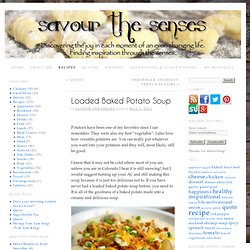 Potatoes have been one of my favorites since I can remember. They were also my first "vegetable". I also love how versatile potatoes are.
Recipes, Cooking Tips, and Food News | Tuscan White Bean Soup with Olive Oil and Rosemary - StumbleUpon
One of the things I love about the cooking of rural Italy is its simplicity.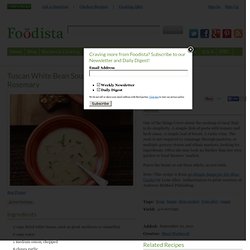 Tortilla Soup with Black Beans - Martha Stewart Recipes - StumbleUpon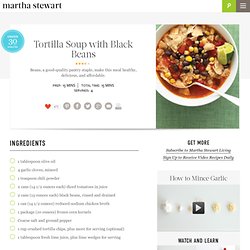 Save to your Collections Sorry for the inconvenience!
Baked Potato Soup Slow Cooker Recipe - StumbleUpon
Broccoli Soup with Cheddar Cheese Recipe at Epicurious.com - StumbleUpon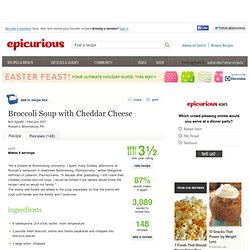 Melt 3 tablespoons butter in heavy medium pot over medium-high heat. Add broccoli stems and onion; sauté until onion is translucent, about 6 minutes. Add garlic and tarragon; sauté 1 minute.
Chili Recipes - iVillage
Back in college, a great local cafe stayed opened into the wee hours ladling up their version of this stuff. The first time I slurped some of it down after midnight, I decided to make black bean soup my own tradition.
- StumbleUpon