Biblioteca digital
ogi ogas - Google Search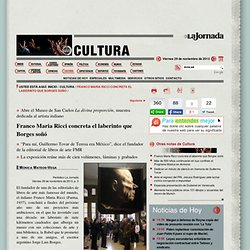 Mónica Mateos-Vega Periódico La JornadaViernes 29 de noviembre de 2013, p. 3 El fundador de una de las editoriales de libros de arte más famosas del mundo, el italiano Franco Maria Ricci (Parma, 1937), concluirá a finales del próximo año uno de sus proyectos más ambiciosos, en el que ha invertido casi una década: un laberinto de siete kilómetros cuadrados que alberga un museo con sus colecciones de arte y una biblioteca, la Babel que le prometió a uno de sus amigos, el escritor argentino Jorge Luis Borges. Así lo informó Giorgio Antei, curador de la muestra La divina proporción, dedicada a la dupla que durante casi medio siglo formaron Ricci y el fotógrafo Massimo Listri (Florencia, 1954). La exposición fue inaugurada anoche en el Museo Nacional de San Carlos (La Jornada adelantó detalles acerca de la misma en estas páginas el 22 de noviembre).
La Jornada: Franco Maria Ricci concreta el laberinto que Borges soñó
creativity and inmagination
Designer Magazine February
En Vivo - Centro de Cultura Digital - Mexico
México es Cultura (01 800 285 88 72) - Conaculta
Se cree que una vez consumada la decadencia de los teotihuacanos, hacia al año 800 d.C. ya se habían comenzado a efectuar migraciones desde el norte, de los pueblos toltecas y chichimecas. Se piensa que ambos pueblos, aunque de distinta lengua y cultura, se combinaron y dieron origen a la cultura tolteca, propiamente dicha. Tradicionalmente se fija la fundación (o por lo menos la ocupación) de Tula o la antigua Tollán, hacia el año 674 d.C. en el actual estado de Hidalgo, la que se convirtió en la capital de un imperio que comprendió toda Mesoamérica. Otras de sus ciudades importantes fueron Tulancingo, Cholula y Xochicalco, además adoptaron a Teotihuacán como capital religiosa, El predominio de la cultura tolteca se prolongó hasta el año 1116, en el que fue destruida su principal ciudad, Tula. Tolteca significa artista, y en efecto, eran notables arquitectos y escultores, además de buenos pintores, ceramistas, joyeros y bordadores.
La Silla Histórica: Capítulo 7: Los Toltecas.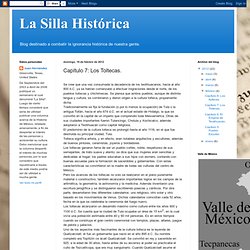 o armar mi biblioteca digital
mi biblioteca personal
Matrícula de tributos - Biblioteca Digital Mundial
mi biblioteca personal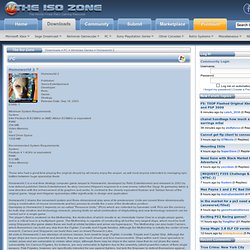 Homeworld 2 • Windows Games • Downloads @ The Iso Zone
Homeworld 2 Homeworld 2 Publisher: Sierra Entertainment Developer: Relic Genre: Strategy Release Date: Sep 16, 2003 ESRB: T Minimum System Requirements System: Intel Pentium III 833MHz or AMD Athlon 833MHz or equivalent RAM: 256 MB Video Memory: 32 Hard Drive Space: 1200 MB Recommended System Requirements System: Pentium 4 1.4GHz or equivalent RAM: 512 MB Video Memory: 64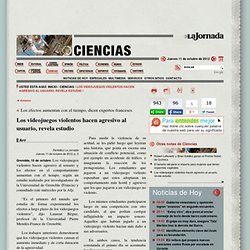 Los videojuegos violentos hacen agresivo al usuario, revela estudio
Afp Periódico La JornadaJueves 11 de octubre de 2012, p. 3 Grenoble, 10 de octubre. Los videojuegos violentos hacen agresivo al usuario y los efectos en el comportamiento aumentan con el tiempo, según un estudio realizado por investigadores de la Universidad de Grenoble (Francia) y consultado este miércoles por la Afp. Es el primero del mundo que estudia de forma experimental los efectos a largo plazo de los videojuegos violentos, dijo Laurent Bègue, profesor de la Universidad Pierre Mendès-France de Grenoble. Los trabajos anteriores demostraron que los videojuegos violentos causan el aumento inmediato y de corta duración de la agresividad.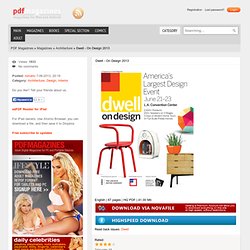 Views: 1833 No comments Posted: romario 7-06-2013, 20:19 Category: Architecture, Design, Interior Do you like? Tell your friends about us. ezPDF Reader for iPad For iPad owners: Use Atomic Browser, you can download a file, and then save it to Dropbox Free subscribe to updates
Dwell - On Design 2013 » PDF Magazines - Download Free Digital Magazines in PDF Format for iPad, Android Tablets and PC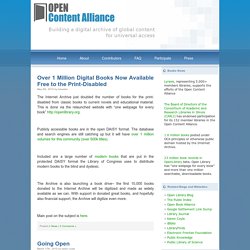 Open Content Alliance (OCA)
The grand and dastardly scheme was to construct an organization to control/monetize the Orphans — might they get away with it? It seems they might — in fact everyone seems to be playing the role that was laid out for them by Google et al. As seen in the New York Times today, they may be getting what they want: "Laying out a path forward, the [Justice] department said some of its antitrust concerns could be mitigated by 'some mechanism by which Google's competitors' could gain comparable access to orphan works." If so, the plan to control and monetize would be left in place.
Cacumen | juegosdeingenio.org
Internet Archive
The Clip Report
The Clip Report: An eBook on the Future of Media In the early 1990s when I began my career in PR there were clip reports. These were physical books that contained press clips. It seems downright archaic now but that's how I learned about the press - by cutting, pasting up and photocopying clippings.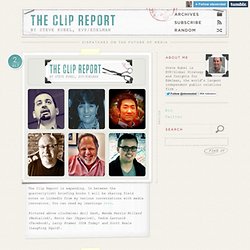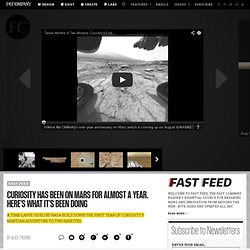 In time for Curiosity's one-year anniversary on Mars, which is coming up on August 6, NASA's Jet Propulsion Laboratory released a 2-minute time-lapse video of images taken from the rover's front-facing camera. Shot with a fisheye lens on Curiosity's Hazard-Avoidance Camera, the video shows the rover exploring a brave new world, collecting samples and drilling inside the Red Planet. For its upcoming one-year anniversary on Aug. 6, we dug into NASA's archives to highlight some of Curiosity's milestones to date. Nov. 26, 2011: Curiosity embarks on the first leg of its journey: traveling 354 million miles to Mars. Aug. 6, 2012: It finally arrives, touching ground on Bradbury Landing.
Curiosity Has Been On Mars For Almost A Year. Here's What It's Been Doing | Fast Company | business + innovation
Issue Editions
BibliOdyssey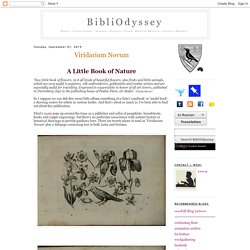 Graphic design posters by contemporary Japanese artists, hosted by Takushoku University Arts Library [link] All the images below were spliced together from screen shots. These images remain under copyright of the individual artist or their estate. 6th Contemporary Japanese Sculpture Exhibition, 1975 by Kiyoshi Awazu
Encyclopedia - Britannica Online Encyclopedia
Estamos viviendo una transición en las costumbres y ritos de lectura, somos testigos del lanzamiento de dispositivos móviles con tinta electrónica que prometen un remplazo al papel y tabletas que proponen una nueva forma de consumo de contenido. La lectura no pasa de moda, tampoco se esta perdiendo el buen hábito, simplemente se esta transformando. En Wired, una de mis revistas favoritas, encontré un artículo de Doug Cornelius que me hizo reflexionar en las nuevas bibliotecas personales en línea, los dispositivos de lectura y sobre todo los servicios que están creando comunidad de lectores.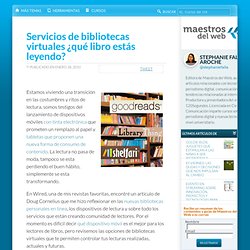 Servicios de bibliotecas virtuales ¿qué libro estás leyendo?
Dirección General de Bibliotecas - UNAM
Biblioteca digital México
Programa de la Biblioteca Digital Greenstone
Por Arolas Uribe Me gusta comprar libros, acumularlos, mirar cómo se abulta mi librero mes a mes. Me gusta que mis amigos vayan a mi casa y miren mi biblioteca, que comentemos los libros que tengo y los que planeo tener. También me gusta prestarlos, hay cierto tono de tutor cuando prestas y recomiendas un libro, una posición agradable de dominio en un tema. Aunque prestar un libro también tiene contras.
» Un dilema moral: ¿Prestar o no prestar libros? LuchaLibro Latinoamérica, leyéndonos desde 2009
Yo sé que Java prometía ser un lenguaje casi universal, pues parecía cumplir con la expectativa: escríbase una vez y córrase en cuanta plataforma halle. Todo esto es factible porque Java trabaja sobre una máquina virtual y entonces no hay que escribir un compilador para cada plataforma. Se cambia esta ingrata tarea por la de escribir una máquina virtual lo cual, parece ser, es mucho más fácil de hacer. De hecho los emuladores son una solución económica a muchísimos problemas de compatibilidad y el software actualmente tiene el suficiente nivel de abstracción para lograr este cometido. Java, supuestamente, funciona en algo que se llama un "sandbox", un arenero, una analogía para indicar que lo que corre en el arenero no puede salir de ahí y por ende, los virus son imposibles. Sin embargo, hay reportes de posibles virus como el "Java.Trojan.Exploit.Bytverify.Q", el cual, se dice, aprovecha la vulnerabilidad de Java Runtime Environment para ejecutar código malicioso.
Blog de La_Morsa
The Project Gutenberg eBook of Embroidery and Tapestry Weaving, by Grace Christie
This eBook is for the use of anyone anywhere at no cost and with almost no restrictions whatsoever. You may copy it, give it away or re-use it under the terms of the Project Gutenberg License included with this eBook or online at www.gutenberg.org Title: Embroidery and Tapestry Weaving Author: Grace Christie Release Date: January 16, 2007 [eBook #20386] Language: English
MEDLINE - Wikipedia, la enciclopedia libre
6 Places To Go To For Some Of The Best Reading On The Web
Counter-terrorism ( 34 Ebooks )
Oxidial : Productos - Metabisulfito de Sodio
New Derrick Storm Novel & More Nikki Heat | Castle TV on ABC & TNT
La Jornada: Descifran el genoma de un caballo de hace 700 mil años
Visual Literacy: An E-Learning Tutorial on Visualization for Communication, Engineering and Business
Search Results
Programación y horarios del canal "TV UNAM" en México - ¿Qué hay en tu tele?
LibriVox: Search Results
Serra Digital Download Library - A Scanner Darkly
reddit.com: what's new online!
Cacumen
Bookplate
Centro Multimedia
Descarga cultura.unam.mx - El podcast cultural de tu Universidad
Enlace de bibliotecas digitales
Enlace de bibliotecas digitales
Enlace de bibliotecas digitales
Enlace de bibliotecas digitales
Enlace de bibliotecas digitales
The World's First Test-Tube Burger Tastes Like "A Cross Between A Boca Burger And McDonald's" | Fast Company | business + innovation
La reacción nacional en Acción Nacional
PDF Books Planet - Download Free PDF Books
Docs Blog: Spell checking powered by the web