Html_sites 5
On | The Portfolio and Blog of Tudinh Duong | London, UK
The Superest: Who is the superest hero of them all?
/// WE ARE ISO /// HOME ///
Simian Mobile Disco
Sign up for free podcasts March 4, 2013 Soundcloud Latest Video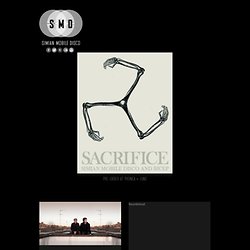 About Us | Ragged Edge Design
Ragged Edge Design is an independent, young and ambitious creative agency based in London. Founded in 2007 by Max Ottignon and Matt Bland, our friendly, results driven approach has a track record of delivering effective design, digital and branding work for a range of high-end brands. A team of real experts Our team is small, talented and very experienced. In an industry where the most experienced people spend their time managing others, we think it's better to concentrate on what we're good at.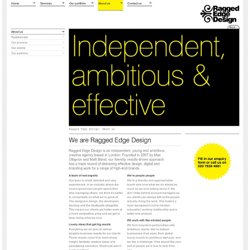 Jamie Gregory / Freelance Graphic Designer / Online Portfolio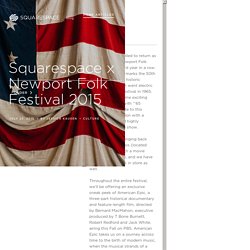 The Official Squarespace Blog - Blog
As we mentioned in a previous post, Squarespace is dedicated to providing a framework for your ideas. Your content – and how you choose to present it – is up to you. The fact that you can completely remove all Squarespace branding from your website was a conscious decision on our part, and we have no plans to reverse this decision.
el Candor | Art Director & Designer Walter Pistoletti
Established. 1994 Hectares Planted. 24 Wine Produced. Pinot Noir, Chardonnay & Riesling Vineyards. Estate (1994), Netherwood (1986) and 'Vineyard at Spye' (1999) Soils.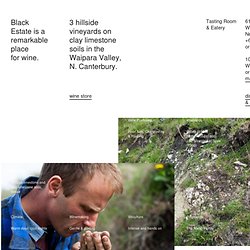 Black Estate Vineyard – Omihi Waipara. New Zealand Wine
FINCH :: Fresh Creative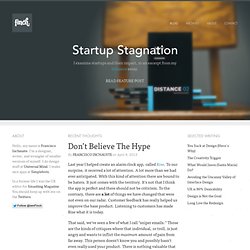 In the book, Do You Matter? How Great Design Will Make People Love Your Company, the authors take the reader through a series of car lots while shopping for some new wheels. As we traverse the mishmash of brands, we start to see something: Every product/brand is talking to us with its design language. The "Bimmers" (BMW) with their sporty and sleek profile, the Volvos with their boxy, safe and sturdy design. Every line, curve, and layer, has a purpose.
AKTIVA Agència de Disseny
Home : Thumbdive
53mondays - Ecological Website and Blog - Experts at play
Fröjd
[gb] Studio / we build web apps. we build brands.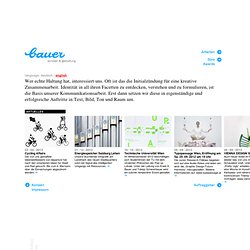 Cycling Affairs Der von uns gestaltete Ideenwettbewerb von departure hat nach den smartesten Ideen für Stadt und Rad gesucht. Bis zum 4. Mai kann über die Einreichungen abgestimmt werden! Energiespeicher Salzburg Lehen
bauer – konzept & gestaltung gmbh – Designbüro für Kommunikationsdesign
East Creative, ontwerp - fotografie - compleet
Pixelcraft - Design, Branding and Web Consultancy
TOCH STUDIO / Art Direction & Motion Design
Brian Burns / mrbrianburns.com / Home
Tyler Finck, Sursly, The New Site
Hello Monday
160over90 is a Branding Agency
newincreative | Portfolio of Interactive Designer Nguyen Le
We are happy to announce that Yellow Thread , Day and Night , Once Upon A Time and Thalassa are part of the Santorini Biennale . Artists from around the world are invited to express their own view on the issue of Biennale "Past, memory and nostalgia". The exhibition will run from August 1 until the end of September.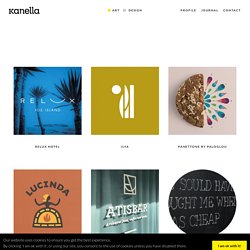 Kanella
oh hi. My name is John Cartago and I'm an interactive designer from Vancouver, BC. I try to make the internet a prettier place. After graduating from NAIT in Edmonton, in the Digital Media Design program back in 2008, I've gained experience working in different agencies and industries. I've also had the privilege of working with several different clients as a freelancer. Other than working on the web all day, I enjoy playing video games, going out taking pictures, playing volleyball and basketball and I try to control my shoe addiction.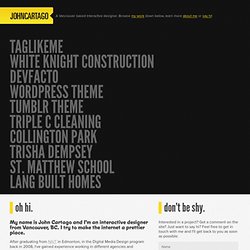 John Cartago - Edmonton Web & Graphic Design
Helium Workx
Purple, Rock, Scissors | Orlando Web Design Company | New York Web Design
plustwelve.com « Ottawa Web Design
:: coolcolors ::
Resn - Interactive Agency
Luigi Bormioli
FRIEZE — Design by Bjørn Friese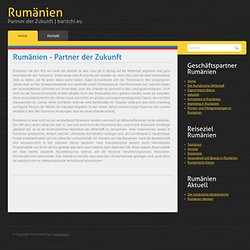 Rumänien hat den Ruf, ein Land der Zukunft zu sein. Das gilt in Bezug auf die Wirtschaft allgemein und ganz besonders für den Tourismus. Schon lange zieht Rumänien die Urlauber an, denn das Land hat viele verschiedene Ziele zu bieten, die für jeden etwas bereit halten.
Welcome | BARITCHI™
Klipp og Lim
Christmas Market 3D Projection Tagging of Wild Reindeer – NINA UDIR – Ungdomstrinn i utvikling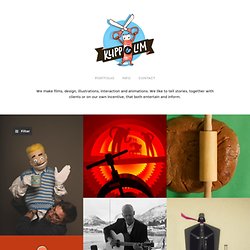 MEDIA ARC
Ordinary Kids - About Ok
The portfolio of Bryan Katzel | Design, illustration & stuff to make you smile
McFaul Studio
SUPERGRAPHICS
http://www.fb.se/
stopdesign