MIT Connections
Welcome to The MIT Three Dimensional Printing Laboratory
Published: April 12, 2011 Posted in: Featured, Innovation, Science, Technology Loading ... The next industrial revolution won't be centralized or happening in large remote factories.
MIT: Printing Buildings with 3D Printers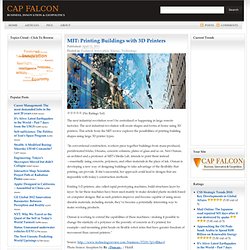 Fabaroni: a homemade 3D printer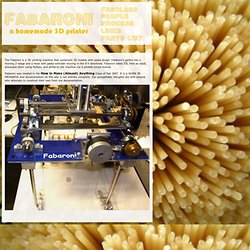 The Fabaroni is a 3D printing machine that constructs 3D models with pasta dough.
Welcome to Ex One
Welcome to ProMetal, An Ex One Company
Cornucopia | Fluid Interfaces