Rubyonrails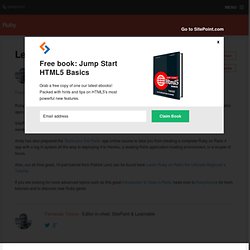 This article was written in 2011 and remains one of our most popular posts. If you're keen to learn more about Ruby and the Rails framework, you may want to head straight to the source — RubySource, that is — and you may find this recent article on Ruby and Sass of great interest. While it certainly makes no attempt to constitute a complete guide to the Ruby language, this tutorial will introduce you to some of the basics of Ruby.
The Narrative - Building Ruby, Rails, Subversion, Mongrel, and MySQL on Mac OS X
Locomotive
Xcode IDE Designed from the ground up to take advantage of the newest Apple technologies, Xcode integrates all the tools you need.
Using Ruby on Rails for Web Development on Mac OS X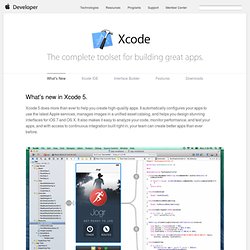 HowtoInstallOnOSXTiger in Ruby on Rails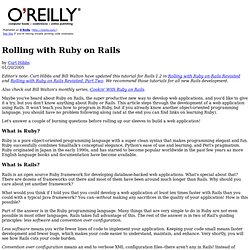 Maybe you've heard about Ruby on Rails, the super productive new way to develop web applications, and you'd like to give it a try, but you don't know anything about Ruby or Rails.
Rolling with Ruby on Rails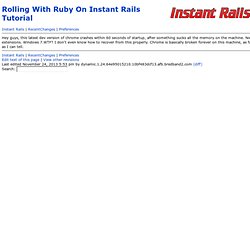 Our publications are valid for curernt tests (2012).
InstantRailsWiki: Rolling With Ruby On Instant Rails Tutorial
A former student asked me a few days ago how I learned Ruby on Rails.