Rubyonrails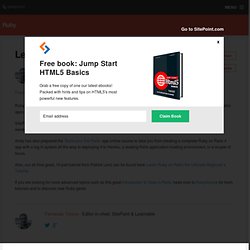 Ruby on Rails is the web development framework of the moment, powering GitHub, Twitter, Hulu and many more successful apps and websites. The arrival of Rails 4 is the perfect time to learn it. SitePoint's newest ebook, 'Jump Start Rails', from Andy Hawthorne, will get you up to speed with Ruby on Rails in just a weekend.
Locomotive
Xcode IDE Designed from the ground up to take advantage of the newest Apple technologies, Xcode integrates all the tools you need.
Using Ruby on Rails for Web Development on Mac OS X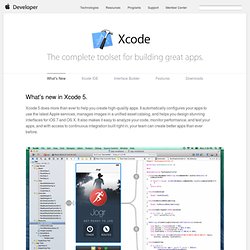 HowtoInstallOnOSXTiger in Ruby on Rails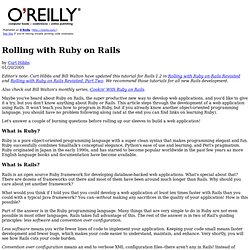 Maybe you've heard about Ruby on Rails, the super productive new way to develop web applications, and you'd like to give it a try, but you don't know anything about Ruby or Rails.
Rolling with Ruby on Rails
InstantRailsWiki: Rolling With Ruby On Instant Rails Tutorial
A former student asked me a few days ago how I learned Ruby on Rails.