Genealogy 2
Family-kelley. IPUMS Homepage. Lorcan Dempsey's weblog: Genealogy. I am in Dublin (Ireland) for a couple of days and was interested to see Fintan O'Toole writing about archives and genealogy in the Irish Times yesterday (behind a paywall).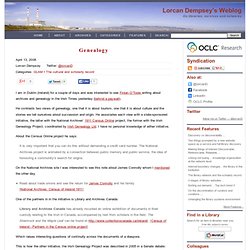 He contrasts two views of genealogy, one that it is about tourism, one that it is about culture and the stories we tell ourselves about succession and origin. He associates each view with a state-sponsored initiative, the latter with the National Archives' 1911 Census Online project, the former with the Irish Genealogy Project, coordinated by Irish Genealogy Ltd. I have no personal knowledge of either initiative.
About the Census Online project he says: Sons of Union Veterans of the Civil War. Digital Cameras and Genealogy - Storing Digital Photos. The Mayflower, Pilgrims & The Plymouth Colony. Linkpendium > genealogy-uki. Mike-love.net - Genealogy of Influence. One-Step Webpages by Stephen P. Morse. Find Ancestors | Family History Records. Broad Name Search Begin by searching the website for your family records using broad queries.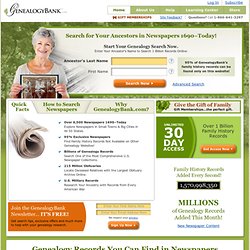 Remember, less is often times more. Linkpendium. The Old Colony Pages. Free Genealogy Forms.com - Home. PASSENGER LISTS ON THE INTERNET.
---