Meditation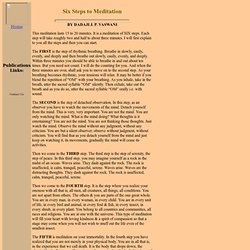 This meditation lasts 15 to 20 minutes. It is a meditation of SIX steps. Each step will take roughly two and half to about three minutes. I will first explain to you all the steps and then you can start. The FIRST is the step of rhythmic breathing.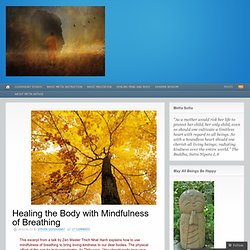 This excerpt from a talk by Zen Master Thich Nhat Hanh explains how to use mindfulness of breathing to bring loving-kindness to our dear bodies. The physical effect of this can be truly remarkable. As Thây says, "You should really love your body. You should really take care of your body. Mindful breathing, with rest, can do miracles
open heart is mindfulness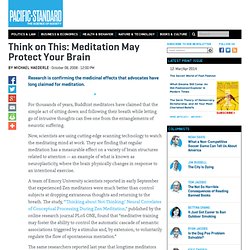 Research is confirming the medicinal effects that advocates have long claimed for meditation. For thousands of years, Buddhist meditators have claimed that the simple act of sitting down and following their breath while letting go of intrusive thoughts can free one from the entanglements of neurotic suffering. Now, scientists are using cutting-edge scanning technology to watch the meditating mind at work.