Cooking
Recipe Index
Open Source Food Home Recipes People Register Register here
Recipes, Food Photos & Discussion at Open Source Food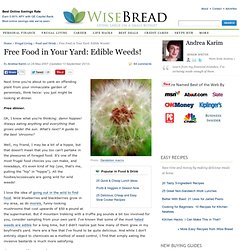 Popular in Food & Drink Next time you're about to yank an offending plant from your immaculate garden of perennials, think twice: you just might be looking at dinner. Free dinner. Oh, I know what you're thinking: damn hippies! Always eating anything and everything that grows under the sun.
I write about the science of food and cooking: where our foods come from, what they are and what they're made of, and how cooking transforms them. On this site you can also find out about me, my books and my column in the New York Times , and the story of the Erice Workshops on Molecular and Physical Gastronomy. And there's a page devoted to my sister and first illustrator, Ann McGee Kurz .
News For Curious Cooks
The year after I discovered I could no longer eat gluten, the kitchen became my sanctuary. After a long day of teaching, grading, and faculty meetings, I came home to cook. For years, I had been too tired to cook most days, settling for tv dinners or deli salads before I sat down to an evening of grading. But with the sudden burst of energy that came from the health I was meant to have, I cooked.
Gluten-Free Girl and the Chef
Last weekend, I had an incredible experience. Seriously incredible. I met a friend. Not so incredible? Well, wait until you hear the back story on this one.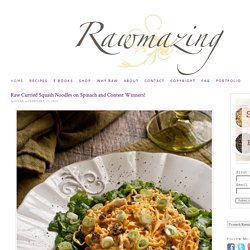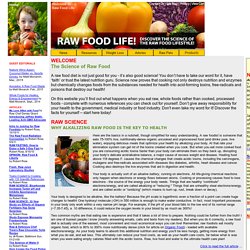 Raw Food Life - the Science of Raw Food!
WELCOME The Science of Raw Food A raw food diet is not just good for you - it's also good science! You don't have to take our word for it, have 'faith' or trust the latest nutrition guru. Science now proves that cooking not only destroys nutrition and enzymes but chemically changes foods from the substances needed for health into acid-forming toxins, free-radicals and poisons that destroy our health! On this website you'll find out what happens when you eat raw, whole foods rather than cooked, processed foods - complete with numerous references you can check out for yourself. Don't give away responsibility for your health to the government, medical industry or food industry.
First time visitor? Welcome! Click here to learn what this site is all about. Still Confused??? Please read the F.A.Q (Frequently Asked Questions) to learn more about the living and raw foods diet.
Living and Raw Foods: The largest community on the internet for living and raw food information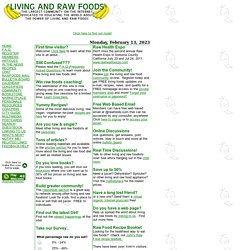 Chock-full of fruits and vegetables, this low-fat cake tastes great, stays very moist, and is even tastier the next day. Lots of legumes and seasonings make this chili as delicious as it is easy to make. The creaminess of the sauce and filling contrast nicely with the slight crunch of the "noodles" in this low-fat. low-carb version of lasagna. Okay, here comes the beauty of the pressure cooker.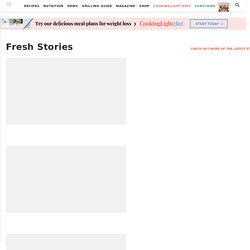 101 Healthy Soups Soups, stews, gazpachos, and purees—there is bound to be something for everyone on our list.more 12 Fish Taco Recipes Quick-cooking fish makes for a light and flavorful taco filling that's perfect for weeknights or entertaining.more 80 Healthy Casseroles For warm and comforting meals, our collection of casseroles is top of its class.more Smoothie Recipes Morning, noon, or night—smoothies are a treat right for any time of day.more 100 Easy Chicken Recipes Whether it's grilled, sautéed, or roasted, here's your guide to the ultimate weeknight wonder: Chicken!more More Ways To Get Cooking Light Advertisement Social Diet Meal Plan: January 2014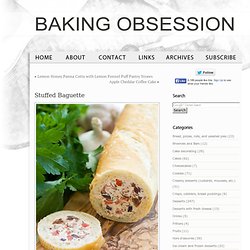 Stuffed Baguette A hollowed baguette obviously makes a perfect shell for any filling you are in the mood for. And once stuffed and properly chilled, it becomes a neat appetizer. This particular one is filled with all my favorite things: goat cheese/cream cheese, sun dried tomatoes, olives, spicy salami, crunchy bell pepper, and fresh herbs.
Recipes Wiki
Campfire Cuisine
My idea of heaven is all the fresh air I can take in and all the good food I can cook. So I can't think of a better vacation than a camping trip. Over the years my friends and I have polished ours into spa-style holidays, with meals that go way beyond trail mix. We bring along olive oil, Parmesan cheese, lemons, onions--the stuff we consider staples--but we also make room for a few luxuries, like Champagne and good butter.