Cooking
Recipe Index
Open Source Food Home Recipes People Register Register here
Recipes, Food Photos & Discussion at Open Source Food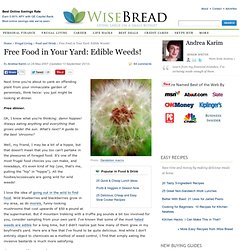 Popular in Food & Drink Next time you're about to yank an offending plant from your immaculate garden of perennials, think twice: you just might be looking at dinner. Free dinner. Oh, I know what you're thinking: damn hippies! Always eating anything and everything that grows under the sun.
I write about the science of food and cooking: where our foods come from, what they are and what they're made of, and how cooking transforms them. On this site you can also find out about me, my books and my column in the New York Times , and the story of the Erice Workshops on Molecular and Physical Gastronomy. And there's a page devoted to my sister and first illustrator, Ann McGee Kurz .
News For Curious Cooks
The year after I discovered I could no longer eat gluten, the kitchen became my sanctuary. After a long day of teaching, grading, and faculty meetings, I came home to cook. For years, I had been too tired to cook most days, settling for tv dinners or deli salads before I sat down to an evening of grading. But with the sudden burst of energy that came from the health I was meant to have, I cooked.
Gluten-Free Girl and the Chef
I am sitting in my kitchen, surrounded by furniture (that belongs in the family room) as carpet layers, window washers and air conditioning technicians swarm my house like it's a hive. The dogs have been sent to "Auntie Jan's" house for the day and the poor cats are locked in the courtyard so they will not escape out doors being left open for workers. It is happening again. Another move is underfoot. Two years ago this May, I moved from my beloved Minnesota to the San Francisco Bay Area, and I couldn't be happier.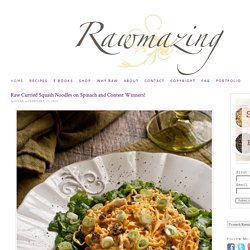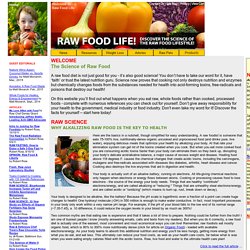 Raw Food Life - the Science of Raw Food!
WELCOME The Science of Raw Food A raw food diet is not just good for you - it's also good science! You don't have to take our word for it, have 'faith' or trust the latest nutrition guru. Science now proves that cooking not only destroys nutrition and enzymes but chemically changes foods from the substances needed for health into acid-forming toxins, free-radicals and poisons that destroy our health! On this website you'll find out what happens when you eat raw, whole foods rather than cooked, processed foods - complete with numerous references you can check out for yourself. Don't give away responsibility for your health to the government, medical industry or food industry.
First time visitor? Welcome! Click here to learn what this site is all about. Still Confused??? Please read the F.A.Q (Frequently Asked Questions) to learn more about the living and raw foods diet.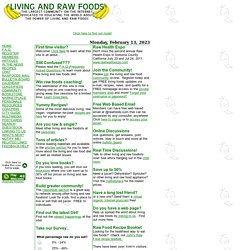 This warm potato salad is a step aside from the traditional version: it's cooked in a hot skillet and doesn't call for mayonnaise or other fattening dressings. ~Alina This tofu scramble is incredibly tasty with fantastic texture, and it's super healthy for you to boot. A delicious dish with an Italian flare, these eggplant rollups will warm your heart and soul!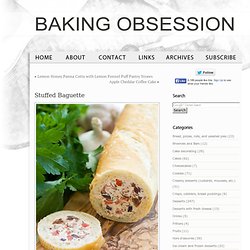 Stuffed Baguette A hollowed baguette obviously makes a perfect shell for any filling you are in the mood for. And once stuffed and properly chilled, it becomes a neat appetizer. This particular one is filled with all my favorite things: goat cheese/cream cheese, sun dried tomatoes, olives, spicy salami, crunchy bell pepper, and fresh herbs.
Recipes Wiki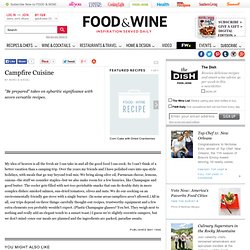 Campfire Cuisine
My idea of heaven is all the fresh air I can take in and all the good food I can cook. So I can't think of a better vacation than a camping trip. Over the years my friends and I have polished ours into spa-style holidays, with meals that go way beyond trail mix. We bring along olive oil, Parmesan cheese, lemons, onions--the stuff we consider staples--but we also make room for a few luxuries, like Champagne and good butter.