TechTool Lists
Educational Technology and Mobile Learning has recently started posting a series of " a-lits-of-articles " containing free resources pertaining to different subject areas. We are intent to provide teachers , no matter what discipline they teach, with an online springboard to help them better search for and find materials and resources relevant to the subject matter he/she is teaching.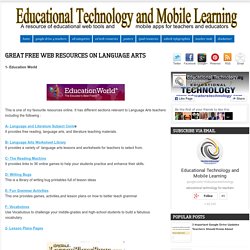 Great Free Web Resources on Language Arts

Added by Jeff Dunn on 2012-08-13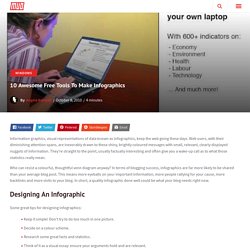 Who can resist a colourful, thoughtful venn diagram anyway?
Tools for Learners
I had included some links about computer history on The Best Eleven Websites For Students To Learn About Computers, but some new related links have recently been published. So I've decided to make this topic its very own list, and expanded it beyond just computers. You might also be interested in The Best Sites Where Students Can Learn About Inventions and The Best Sites To Learn About The Internet.
The Best Sites For Learning About The History Of Technology | Larry Ferlazzo's Websites of the Day...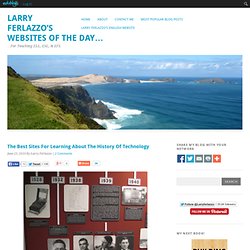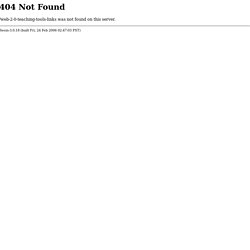 3D Projects Alice – Alice is an innovative 3D programming environment (free)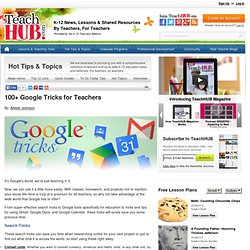 It's Google's world, we're just teaching in it. Now, we can use it a little more easily. With classes, homework, and projects–not to mention your social life–time is truly at a premium for all teachers, so why not take advantage of the wide world that Google has to offer?
What do you need for college?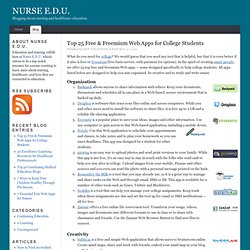 I usually just do a year-end list on Web 2.0 Applications For Education and many other topics, but it gets a little crazy having to review all of my zillion posts at once.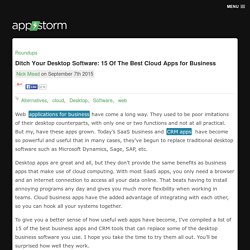 Web applications have come a long way. They used to be amateur imitations of their desktop counterparts, with only one or two functions and not at all practical.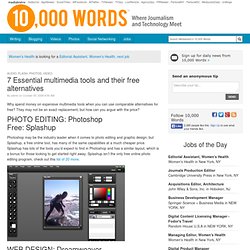 Why spend money on expensive multimedia tools when you can use comparable alternatives for free? They may not be an exact replacement, but how can you argue with the price? PHOTO EDITING: PhotoshopFree: Splashup
Note to all visitors to this page: This wiki is a collaborative learning space. If you want to contribute to this e-portfolio or digital portfolio page, please join the wiki and then add your thoughts, your notes or describe how you created digital portfolios for your students.