Service Design
YOUTOOL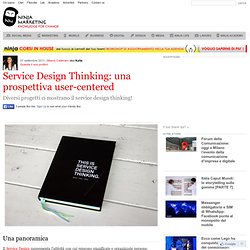 Diversi progetti ci mostrano il service design thinking! Una panoramica Il Service Design rappresenta l'attività con cui vengono pianificate e organizzate persone, infrastrutture e strategie comunicative di un servizio, al fine di migliorarne la qualità e l'interazione tra service provider e clienti.
Service Design Thinking: una prospettiva user-centered.
CrowdEngineering - Crowdsourcing Customer Service
Evisors. Great Advice. On Demand.
Postagram | Print instagram photos and send greeting cards online and from the Postagram iPhone app
TuoGuru - Il Primo Marketplace Italiano del Know How
Helping People Manage Their Job Search
Mission | icclab.com
Envato Studio is an online marketplace for freelance services focused on design and web-development. Services range from designing a logo to WordPress customization, and all service providers have been reviewed and recommended by our expert review team. If you were a user of the FreelanceSwitch Job Board (as either a freelancer or client) we recommend you check out Envato Studio. Also check out the Envato Studio Blog.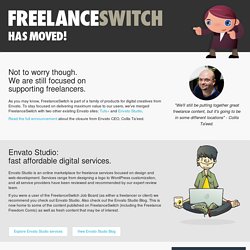 Servizi a partire da 5 euro - Freelance e utenti a tua disposizione!
6a00d8341f98b553ef0115721c40cb970b-pi (2500×1727)