Service Design
Hello! CustomMade is an online matchmaker that connects Buyers looking for one-of-a-kind Creations with professional and passionate Makers. Thanks for your message! We'll get back to you shortly. Hello!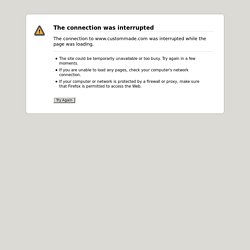 YOUTOOL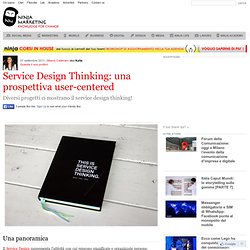 Diversi progetti ci mostrano il service design thinking! Una panoramica Il Service Design rappresenta l'attività con cui vengono pianificate e organizzate persone, infrastrutture e strategie comunicative di un servizio, al fine di migliorarne la qualità e l'interazione tra service provider e clienti.
Service Design Thinking: una prospettiva user-centered.
Foster collaboration based on social knowledge Reduce cost by improving and promoting customer self-serviceIncrease customer satisfaction by providing faster answersImprove knowledge share among your employeesUtilize all your information to give better serviceImprove the quality of your workforce Click here for Crowd4Any details... Deliver service that will amaze your customers
CrowdEngineering - Crowdsourcing Customer Service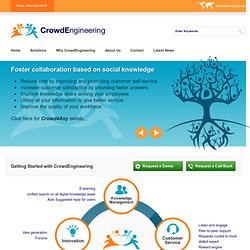 Evisors. Great Advice. On Demand.
Postagram | Print instagram photos and send greeting cards online and from the Postagram iPhone app
TuoGuru - Il Primo Marketplace Italiano del Know How
Bookmark Your Job Searches Job search overwhelming? Use our handy browser widget to save info about any job you find, including the actual web page address, job title and your own notes to your account.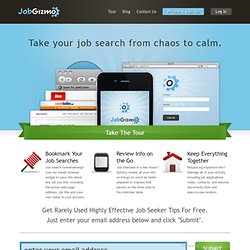 Helping People Manage Their Job Search
Find freelancers at the world's most-trusted online workplace. Elance is where businesses go to find, hire, collaborate with and pay leading freelancers from more than 180 countries. With a community of over 3 million freelancers and 1 million businesses, on Elance it's easy to hire a top freelancer. Find a developer, freelance designers or other talented freelancers with the most in-demand skills. More than a marketplace for freelance web developers, there's a world of talented people now freelancing on Elance. This includes talented application developers, software engineers, testers, network administrators, web designers, graphic designers, copywriters, market researchers, SEO experts, data analysts, social media marketers, translators, customer service agents, moderators, administrative assistants, accountants, lawyers and business consultants.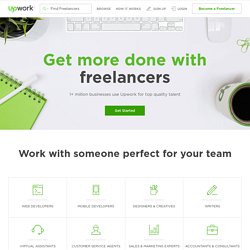 Mission | icclab.com
Envato Studio is an online marketplace for freelance services focused on design and web-development. Services range from designing a logo to WordPress customization, and all service providers have been reviewed and recommended by our expert review team. If you were a user of the FreelanceSwitch Job Board (as either a freelancer or client) we recommend you check out Envato Studio. Also check out the Envato Studio Blog.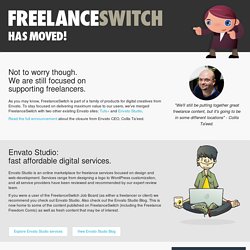 Servizi a partire da 5 euro - Freelance e utenti a tua disposizione!
6a00d8341f98b553ef0115721c40cb970b-pi (2500×1727)