How-To & DIY
Measure 8 ounces of each type of liquid into the 9 ounce portion cups.
Bottle Biology | TerrAqua Column - What is the Land-Water Connection?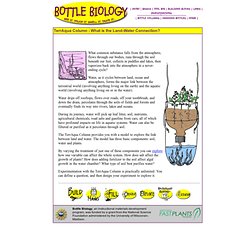 What common substance falls from the atmosphere, flows through our bodies, runs through the soil beneath our feet, collects in puddles and lakes, then vaporizes back into the atmosphere in a never-ending cycle?
add Home » How-to Guides How-To Guides and Videos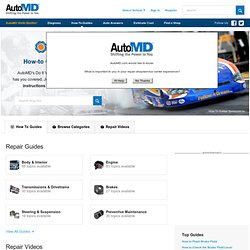 Auto Repair Manuals and Videos - Find DIY Car Repair Guides | AutoMD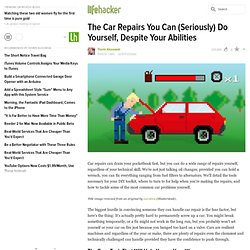 Car repairs can drain your pocketbook fast, but you can do a wide range of repairs yourself, regardless of your technical skill.
The Car Repairs You Can (Seriously) Do Yourself, Despite Your Abilities
EERE: Energy Savers Home Page
Whether or not you agree with the Occupy Wall Street protest movement, hitting the streets to make your voice heard is a fundamental right in the United States, and it's part of our country's lifeblood.
How to Protest Safely and Legally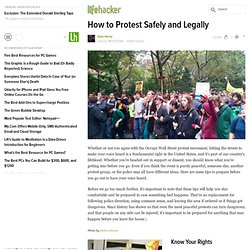 Always Know How to Deal with the Police by Keeping These Cards in Your Wallet
When you're dealing with the police, it's important to know your rights so you don't do anything that could cause you unwanted trouble.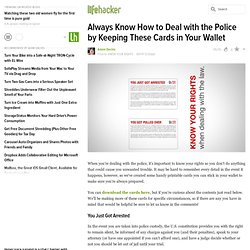 Our friends at the Electronic Frontier Foundation have released a handy "Tips for Talking to the Police" cheatsheet intended to help you understand your rights, specifically in regards to searching your digital stuff. The cheatsheet is a companion to their recently released Know Your Rights guide which, in more detail, answers questions like "Can the police enter my home to search my computer or portable device, like a laptop or cell phone?"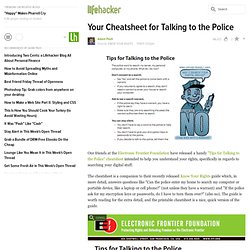 Your Cheatsheet for Talking to the Police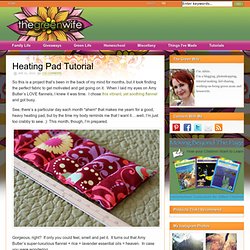 Heating Pad Tutorial | The Green Wife
So this is a project that's been in the back of my mind for months, but it took finding the perfect fabric to get motivated and get going on it.