Réseaux sociaux
Whoozer : le réseau social de proximité
Sortir et Echanger avec votre quartier
Path's Consistency Of Tone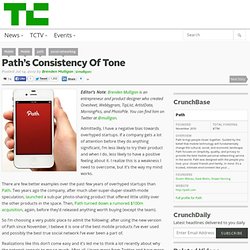 Editor's Note : Brenden Mulligan is an entrepreneur and product designer who created Onesheet, Webbygram, TipList, ArtistData, MorningPics, and PhotoPile.
Playfire , a social network designed entirely for console and desktop video gamers launched in 2008. That makes it one of the older social networks, but unlike others of its ilk it has not rested on its laurels. Last year they re-worked the site to run entirely on automatically tracked data.
Playfire Hits A Million Users Of Its Analytics For Gamers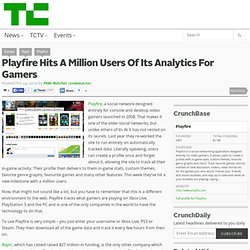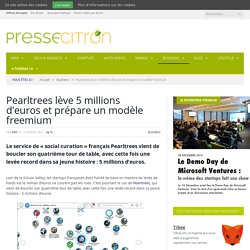 Mardi 14 février business - 14 février 2012 :: 07:57 :: Par Eric Le service de « social curation » français Pearltrees vient de boucler son quatrième tour de table, avec cette fois une levée record dans sa jeune histoire : 5 millions d'euros.
Playing The News: To Push Social Gaming Forward, Two New Startups Look To The Real World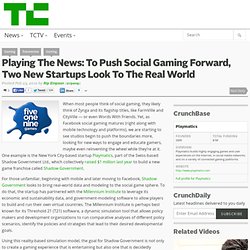 When most people think of social gaming, they likely think of Zynga and its flagship titles, like FarmVille and CityVille — or even Words With Friends. Yet, as Facebook social gaming matures (right along with mobile technology and platforms), we are starting to see studios begin to push the boundaries more, looking for new ways to engage and educate gamers, maybe even reinventing the wheel while they're at it. One example is the New York City-based startup Playmatics , part of the Swiss-based Shadow Government Ltd., which collectively raised $1 million last year to build a new game franchise called Shadow Government .
Swoop Gives Food Websites An Injection Of Local Deals
Swoop , a startup that's launching today, says it's giving food websites a new way to convince readers to stick around, and to make some money in the process.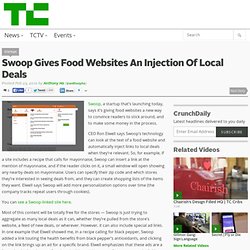 Editor's Note: This guest post is written by Jay Jamison, a Partner at BlueRun Ventures , who focuses on early stage mobile, consumer and enterprise investments.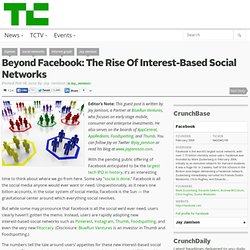 Since 2010, New York City has strived to become a global digital leader. Mayor Michael Bloomberg and commissioner Katherine Oliver announced NYC Digital last July, with the mission to create a better civil society and stronger democracy with the use of technology - engaging, serving and connecting New York. Rachel Sterne is the city's first chief digital officer.
How New York City Went Digital in 2011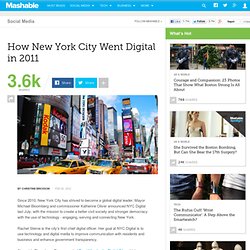 Web 2.0 Summit 2010: Mark Zuckerberg, "A Conversation with Mark Zuckerberg"
Delicious has just announced 4 new features to make its stacks, or collections of links, more social. Because the only thing better than a bundle of your favorite kitten websites is bundle co-created by you and your friends. You can now collaboratively build stacks, comment on whole stacks, respond to a stack with a stack similar to a YouTube response, and create private stacks.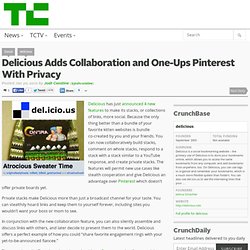 Delicious Adds Collaboration and One-Ups Pinterest With Privacy
mécanisme tres intéressant de collaboration pour renforcer la publicité et amener vers moins de privacité de façon indolore et ludique by gamification_fr Jan 21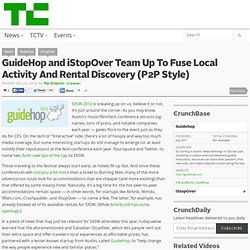 SXSW 2012 is sneaking up on us; believe it or not, it's just around the corner. As you may know, Austin's music/film/tech conference attracts big names, tons of press, and notable companies each year — geeks flock to the event just as they do for CES.
GuideHop and iStopOver Team Up To Fuse Local Activity And Rental Discovery (P2P Style)
intéressante notion de P2P in real life. avec les deux iStopOver et GuideHop.
intéressant aussi les problèmes que ca soulève en terme de sécurité et de privacité. by gamification_fr Jan 25