Fitness
» Minimalist Fitness: How to Get In Lean Shape With Little or No Equipment. Two common barriers for people who want to exercise and get in shape are a lack of time and money needed for fitness.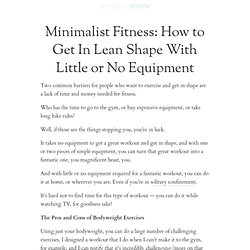 Who has the time to go to the gym, or buy expensive equipment, or take long bike rides? Well, if those are the things stopping you, you're in luck. It takes no equipment to get a great workout and get in shape, and with one or two pieces of simple equipment, you can turn that great workout into a fantastic one, you magnificent beast, you. And with little or no equipment required for a fantastic workout, you can do it at home, or wherever you are. Even if you're in solitary confinement. Workout Program for People that Hate Working Out. The idea for this workout program dawned on me the other day as a way to slowly (very slowly) get into a fitness routine that you are meant to keep going the rest of your life.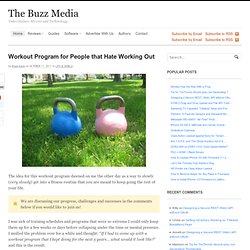 We are discussing our progress, challenges and successes in the comments below if you would like to join us! I was sick of training schedules and programs that were so extreme I could only keep them up for a few weeks or days before collapsing under the time or mental pressure. Core Blasting Workout Without Sit-ups or Crunches - Video - StumbleUpon. Cool Running | The Couch-to-5K ® Running Plan. By Josh ClarkPosted Saturday, 1 January, 2011 Couch to 5K ® | Beginning Running First off, you may be asking, "exactly how many miles is a 5K?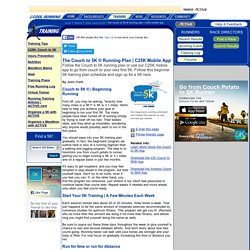 " A 5K is 3.1 miles. We're here to help you achieve your goal of beginning to run your first 5K. How to Level Up in the Game of Life | Nerd Fitness - StumbleUpon. Ding!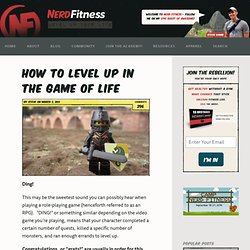 This may be the sweetest sound you can possibly hear when playing a role-playing game (henceforth referred to as an RPG). "DING!" Or something similar depending on the video game you're playing, means that your character completed a certain number of quests, killed a specific number of monsters, and ran enough errands to level up. Congratulations, or "grats!" Are usually in order for this occasion. 13 Tips to Actually Enjoy Exercising. Is staying in shape always something that gets bumped to the bottom of your list?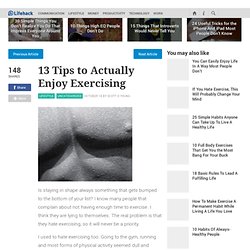 I know many people that complain about not having enough time to exercise. I think they are lying to themselves. The real problem is that they hate exercising, so it will never be a priority. I used to hate exercising too. Going to the gym, running and most forms of physical activity seemed dull and painful compared to most other ways I could spend my time. Exercise & Muscle Directory - StumbleUpon.
---