G'Cook
Easy Parmesan Knots. This recipe will got great with the Mama Mia's Minestrone from yesterday or any other great Italian meal.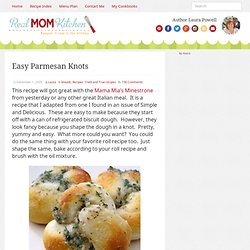 It is a recipe that I adapted from one I found in an issue of Simple and Delicious. These are easy to make because they start off with a can of refrigerated biscuit dough. Italian Recipes - StumbleUpon. A Cozy Kitchen & Churro Tots - StumbleUpon. Happy Wednesday, beautiful people.Factoid for you: Getting my car serviced stresses me.To deal, I totally made Churro Tots.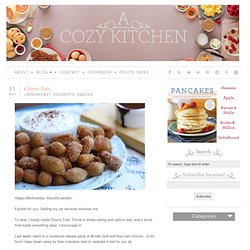 Throw in stress eating and calls to dad, and it some how made everything okay. I encourage it! Last week I went to a cookbook release party at Border Grill and they had churros…in tot form! Cookie Dough Truffles | chocolate & carrots - StumbleUpon. Here we are!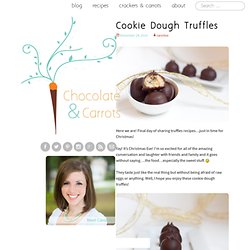 Final day of sharing truffles recipes…just in time for Christmas! Yay! Cheddar Garlic Biscuits. Just like Red Lobster!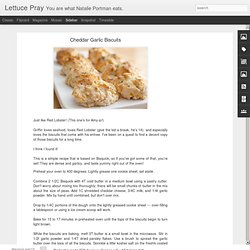 (This one's for Amy-jo!) Griffin loves seafood, loves Red Lobster (give the kid a break, he's 14), and especially loves the biscuits that come with his entree. I've been on a quest to find a decent copy of those biscuits for a long time. I think I found it! This is a simple recipe that is based on Bisquick, so if you've got some of that, you're set! Cheeseburger Macaroni | Kevin & Amanda's Recipes - StumbleUpon. This delicious, incredibly cheesy dish is another one of our favorite weeknight dinners.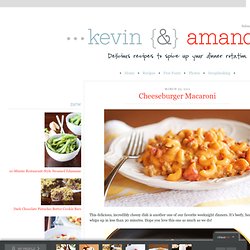 It's beefy, hearty and whips up in less than 20 minutes. Hope you love this one as much as we do! How To Make Cake Pops | Apartment Therapy The Kitchn - StumbleUpon. Cake balls, cake pops, cakesicles — have you tried them?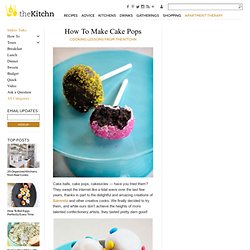 They swept the internet like a tidal wave over the last few years, thanks in part to the delightful and amazing creations of Bakerella and other creative cooks. We finally decided to try them, and while ours don't achieve the heights of more talented confectionery artists, they tasted pretty darn good! Cake pops are basically little smushed balls of cake and frosting (kind of like when you used to smash your birthday cake all in pieces, maybe with ice cream, and eat it as goop). You bake up a cake, let it cool, tear it into fine crumbs, stir in something to hold it all together, and roll it in balls. Easy!
---