Visuel / Graphique
Comic Creating Community. MockFlow. Mockingbird. Pencil. Built-in Shape Collections Starting from 2.0.2 Pencil has even more shape collections included by default.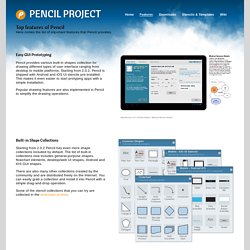 The list of built-in collections now includes general-purpose shapes, flowchart elements, desktop/web UI shapes, Android and iOS GUI shapes. Mockups Web Demo. yEd - Graph Editor. yEd is a powerful desktop application that can be used to quickly and effectively generate high-quality diagrams.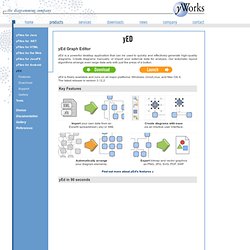 Create diagrams manually, or import your external data for analysis. Our automatic layout algorithms arrange even large data sets with just the press of a button. yEd is freely available and runs on all major platforms: Windows, Unix/Linux, and Mac OS X. The latest release is version 3.12.2 Key Features. Gliffy. Camtasia Studio, Logiciel d'enregistreur d'écran, Infos Produit. Partage des images Après avoir produit vos vidéos, envoyez-les directement depuis Camtasia Studio sur YouTube ou sur notre site d'hébergement gratuit, Screencast.com.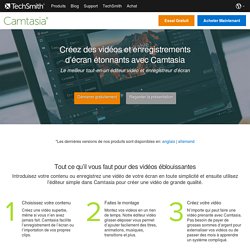 Vous recevrez alors le lien hypertexte et le code à intégrer nécessaires pour partager vos vidéos par e-mail, sur Tweeter, sur votre blog, etc. Les vastes possibilités de partage de Camtasia Studio permettent à votre public de regarder vos vidéos depuis n'importe où et avec pratiquement tout type d'appareil. ScreenCorder - Logiciel de capture et d'enregistrement d'écran. La solution d'enregistrement d'écran idéale ScreenCorder 5 capture et enregistre toutes vos actions à l'écran - idéal pour la création de vidéos de formation ou l'élaboration de démonstrations!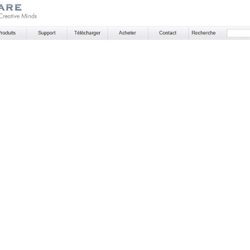 Accompagnez vos enregistrements d'instructions audio détaillées, de légendes et d'autres éléments graphiques. Le cas échéant, modifiez les séquences audio et vidéo enregistrées ou ajoutez de nouvelles séquences. Créez des enregistrements webcam pour personnaliser vos réalisations et insérez-y des quiz de type SCORM pour tester le niveau de compréhension de votre auditoire. Pour finir, exportez l'enregistrement d'écran au format vidéo requis, y compris WMV et Flash® ! HyperCam - download powerful screen capture software / HyperCam. Outstanding "...HyperCam proved an impressive tool,and actually quite affordable, too."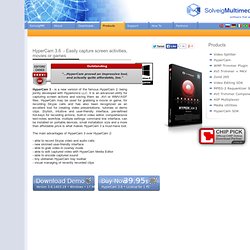 HyperCam 3 - is a new version of the famous HyperCam 2, being jointly developed with Hyperionics LLC. It is an advanced utility for capturing screen actions and saving them as .AVI or WMV/ASF files. HyperCam may be used for grabbing a movie or game, for recording Skype calls and has also been recognized as an excellent tool for creating video presentations, tutorials or demo clips. Stylish, intuitive and user-friendly interface, pre-defined hot-keys for recording actions, built-in video editor, comprehensive text-notes workflow, multiple settings command line interface, can be installed on portable devices, small installation size and a more than affordable price is what makes HyperCam 3 a must-have tool. Information Is Beautiful | Ideas, issues, knowledge, data - visualized!
Prezi - The Zooming Presentation Editor. 5 sites de création de logo gratuit. 1.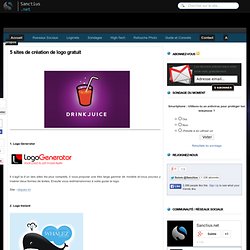 Logo Generator Il s'agit la d'un des sites les plus complets, il vous propose une très large gamme de modèle et vous pouvez y insérer deux formes de textes. Ensuite vous redimensionnez à votre guise le logo. Site : cliquez ici. Webdesign les meilleurs sites.
---